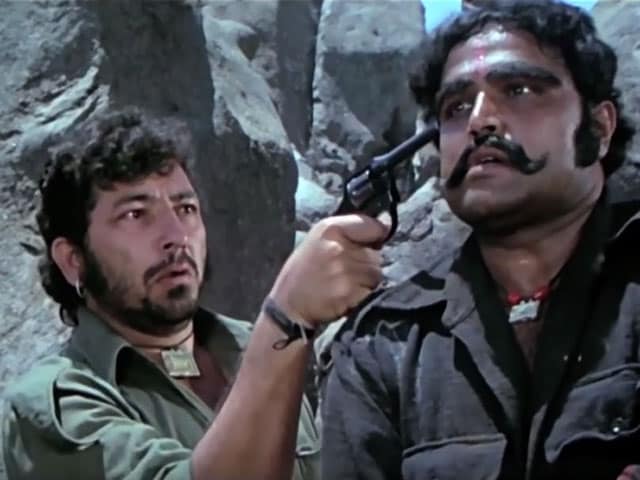 New Delhi:
Sholay
, possibly the most famous and some say the greatest Bollywood film ever made, was released on August 15, 1975 and celebrates its 40th anniversary this Independence Day. It was, in many ways, a watershed moment for Indian cinema. The web of filmlore that surrounds the film is the stuff of Bollywood legend - most of it is true, some of it cinematic myth.
Sholay
spent decades as the longest-running Indian film, unchallenged until the arrival of
DDLJ
. But this was a party at which the film was fashionably late. Instead of proving instantly incendiary at the box office, Sholay played to empty theatres in its first couple of weeks on screen and was about to be pulled from cinemas when fate intervened, resurrecting it from oblivion and transforming it from no-hoper into the mother of all blockbusters.
The mega success of the film owes much to the performances of actors Amitabh Bachchan and Amjad Khan as Jai, the loyal
dost
, and Gabbar, the definitive movie villain. Yet, the film would have been made without either actor if the original cast choices had worked out.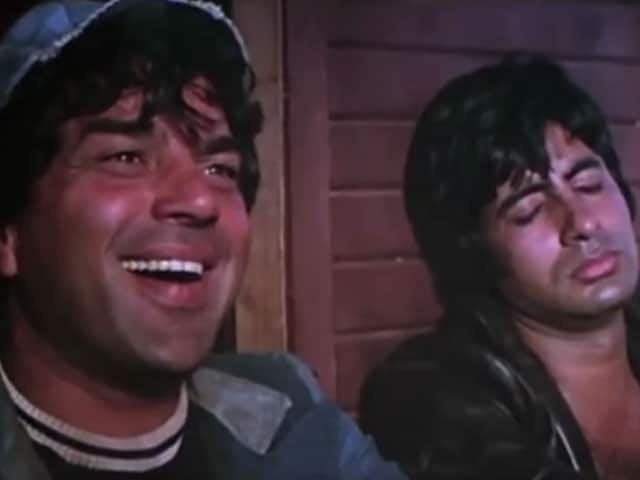 But for destiny, Gabbar's iconic "
Kitney aadmi they
?" dialogue would have been spoken by Danny Denzongpa, the first choice for the role. Already one of Bollywood's go-to baddies, Danny Denzongpa declined the role in favour of Feroz Khan's
Dharmatma
which he would be shooting in Afghanistan. Amjad Khan, with just one major role in 1973 war film
Hindustan Ki Kasam
, was cast instead, a reluctant second choice because scriptwriter Javed Akhtar thought his voice too weak and whispery to play the fearsome dacoit and ganglord convincingly.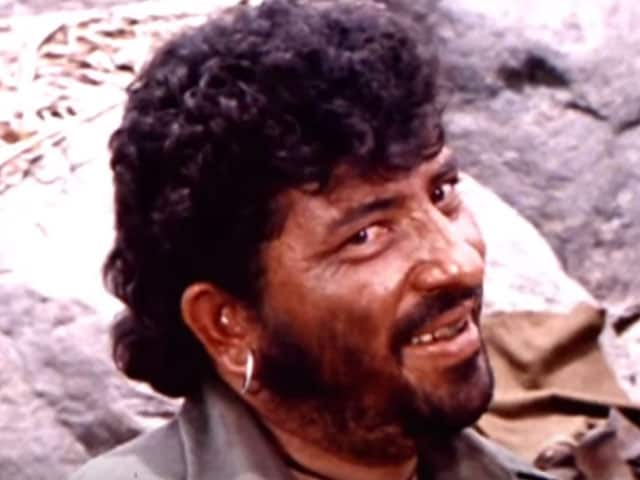 Nor was Amitabh Bachchan director Ramesh Sippy's first choice for Jai. Big B's brief filmography until then consisted mostly of flops, salvaged by
Zanjeer
and
Abhimaan
which released a year or so before
Sholay
was being cast. Mr Sippy wanted Shatrughan Sinha - who he did eventually cast in
Shaan
five years later - but was persuaded by Salim-Javed to sign their
Zanjeer
's Inspector Vijay.
Even Dharmendra, the casting of whom was never in any doubt, settled for playing the hard-drinking Veeru after failing to get the makers to let him play Gabbar or Thakur Baldev Singh. He changed his mind about Veeru when he was told that Sanjeev Kumar - slated to play Thakur - would play Veeru in his stead and get the girl. The girl - Basanti - was to be played by Hema Malini, the object of both Sanjeev Kumar's and Dharmendra's real-life affections. In fact, Basanti has no scenes with Thakur Baldev Singh in the film because Hema Malini had just turned down Sanjeev Kumar's proposal of marriage and didn't want to be around him.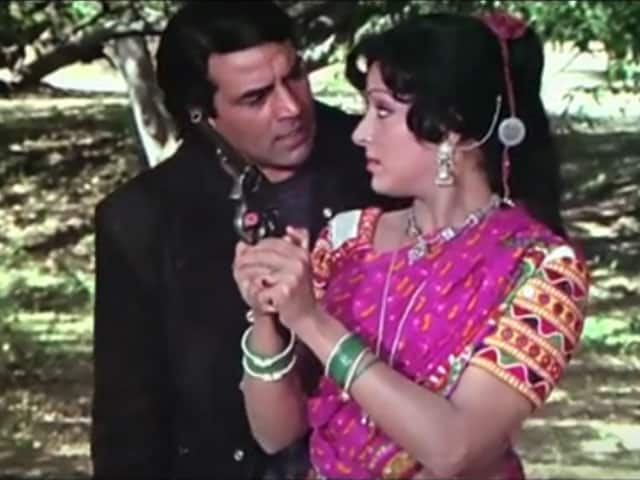 In the original ending, Thakur kills Gabbar. This had to be changed to the police arriving at the last moment after the Censor Board objected to what they deemed vigilantism.
Here's how the film might have ended:
Amjad Khan did play Gabbar, and Thakur didn't kill him.
The film that was left a trail of stories in its wake. Amitabh Bachchan shot two films together -
Deewar
and
Sholay
, filming
Deewar
at night in Mumbai and then taking a flight to Bangalore in the morning for
Sholay
. He did this for weeks.
Scenes featuring Gabbar Singh's hideout were shot at the granite rocks in Ramnagram near Bangalore. A part of Ramnagram town was renamed Sippynagar in honour of director Ramesh Sippy.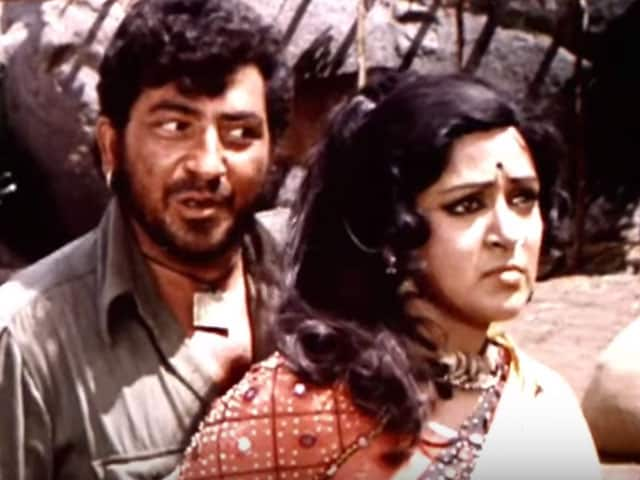 Actor Sachin, who played Ahmed, reportedly received a refrigerator as part of his acting fee.
Jaya Bachchan, who played the widowed Radha, was pregnant with daughter Shweta while the film was being shot, and pregnant with son Abhishek when the film premiered.
Jai and Veeru were named after Salim Khan's friends from college. Baldev Singh was named after Salim Khan's father-in-law, the father of his first wife Salma whose real name is Sushila Charak.
And this, perhaps the most fascinating and improbable of anecdotes from the making
Sholay
- real bullets were allegedly used in the climax scene of the film and a stray bullet is said to have narrowly missed Amitabh Bachchan.
Four decades have passed since, and blockbusters have come and gone. But
Sholay
remains.
Sholay
endures.