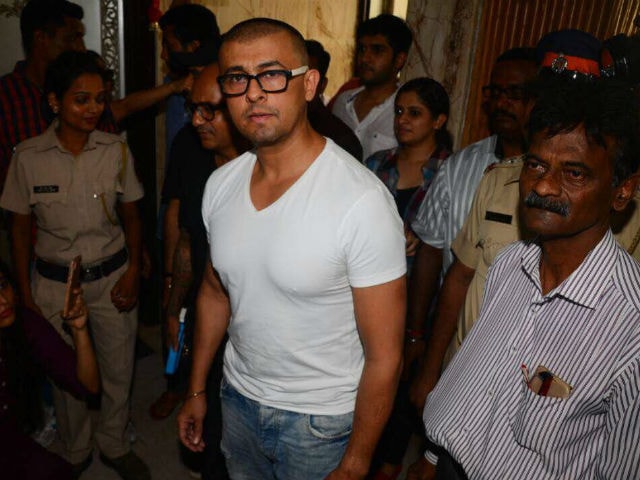 Highlights
'Let's agree to agree and disagree,' wrote Sonu Nigam
'No need to fuel this anymore,' he added
'Look ahead and move on,' Sonu Nigam also wrote
New Delhi:
Sonu Nigam, who shared strongly-worded tweets
condemning the use of loudspeakers for azaan
in mosques, had the Internet, his fans and followers and his colleagues divided in opinion. In a tweet on Tuesday, the 43-year-old singer has politely asked the matter to be resolved, saying: "Guys, in favour of me and in opposition, let's agree to agree and disagree. No need to fuel this anymore. Look ahead and move on. Prayers." Sonu Nigam's tweets, after being woken by the morning azaan, started a conversation with his colleagues like actors Saif Ali Khan and
Kangana Ranaut
and singer Adan Sami participating. Ahead of their comments on the matter, Mr Nigam shaved his head in response to a 'fatwa' issued by a Muslim cleric. Mr Nigam has also previously been criticised as anti-Muslim for his tweets, in which he referred to morning
azaan
playing out as "forced religiousness" and "gundagardi."
This is what Sonu Nigam tweeted:
Guys, in favour of me and in opposition, let's agree to agree and disagree. No need to fuel this anymore. Look ahead and move on. Prayers

— Sonu Nigam (@sonunigam) April 25, 2017
Meanwhile, Mr Nigam also pinned a tweet which dates back to 2010, highlighting the significance of his going bald. "One day you'll all know, whatever I do with my hair, is to wake up people from a slumber," it reads. Last week, in defiance of the 'fatwa' issued by Syed Sha Atef Ali Al Quaderi of the West Bengal Minority Council, Mr Nigam held a press conference at his residence in Mumbai, when he also shaved his head and said: "Shaving hair is no challenge or negativity, it's a symbolic move - asking, what are you making this country? What are these fatwas?" He also added, "You have to fight the fanatics, you can't just hide and comment from Twitter."
One day u'll all know, whtever I do wth my hair, is 2 wake up ppl from a slumber.

— Sonu Nigam (@sonunigam) June 18, 2010
Mr Nigam's tweets arrived three days after he corroborated that
azaan
is audible from his residence in Andheri West with a
recording of the morning prayer
. His tweet appears to be in response to doubts over whether he could have actually heard the morning
azaan
, which he tweeted about so strongly.
Goodmorning India pic.twitter.com/gG8lqPZTSQ

— Sonu Nigam (@sonunigam) April 23, 2017
Meanwhile, Adnan Sami, who was born in Pakistan but received Indian citizenship recently, told news agency ANI: "I believe that Sonu will never do anything to hurt the sentiment of others." Sonu Nigam's tweets were described as "a bit aggressive" by Saif Ali Khan in an interview to
Indian Express
. However, Saif also added in his interview: "It's fine to express your views on the decibel levels." Lyricist Javed Akhtar told IANS that: "As far as I think, no matter if it's a Masjid, Mandir, Church or Gurudwara, whatever is the place, do your prayers, but it shouldn't disturb anyone else." Kangana Ranaut said she loves the azaan but that the singer's opinion should also be considered, reported PTI. "Be it any religious activity, be it any gurudwaras, temples or mosques I love them. But that's not to say what he is saying shouldn't be considered, that's his opinion and he should be respected for that," PTI quoted Kangana as saying.
During the ongoing debate over Sonu Nigam's tweets
, actor Nawazuddin Siddiqui came up with a video in which he highlights the importance of being an artist over religious identity. Nawazuddin's video is titled '16.66%' and has been shot in the style of the controversial video recorded by Delhi student Gurmehar Kaur - by holding placards.
Sachin Tendulkar's singing debut marks Sonu Nigam first collaboration with the cricketer. Music reality show Indian Idol 9 is what kept him busy earlier this year.