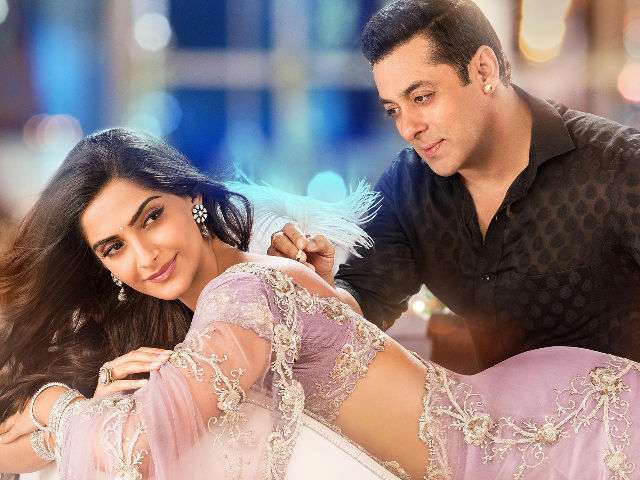 Highlights
Salman thought it'd be awkward to romance his best friend's daughter
Farah Khan doesn't look at me as an actress she'd want to cast, she said
Sonam Kapoor was last seen in Ram Madhvani's Neerja
New Delhi:
Sonam Kapoor recently revealed that she lost many films because of
her father Anil Kapoor
and while citing an example she said that Salman Khan did not want to do
Prem Ratan Dhan Payo
with her.
"I lost out on a lot of films because of my father (Anil Kapoor). Salman Khan didn't want to do
Prem Ratan Dhan Payo
with me. He was like, 'Anil Kapoor has been my close friend. How can I romance his daughter?' It was really difficult and weird," she explained in an interview to
Huffington Post
.
Citing other such examples, the 31-year-old actress said, "Farah Khan is one of my mother's best friends and yet I haven't done a Farah film, nor does she look at me as an actress she'd want to cast. It's a different, non-work relationship."
She denied the notion that star-kids like herself, Alia Bhatt, Shraddha Kapoor, Sonakshi Sinha got easy access in the industry and said, "The top heroines today - Deepika Padukone and Priyanka Chopra - are both women who aren't from the industry. And are you telling me that Alia Bhatt is where she is because of her family and not because of her talent? Nepotism exists everywhere but that doesn't make the journey any easier."
On a related note, the actress, in an extension to her thought, spoke about
the inner conflict she dealt with for being part of a wealthy family
.
"It took me a while to shake that off because I was surrounded by people who constantly made me feel like I was some entitled brat. I refused to take anything from my father (Anil Kapoor) because of that and he used to get frustrated. There were days when he'd say, 'What's the point of me having done so much in the industry when you want to do everything on your own?' Now, I've made peace with it as I feel I've been born into a family, given this talent to make a difference and I'm not going to let some outsider guilt-trip me into believing that I'm just a girl born with a silver-spoon who had it easy in life. That's very unkind and an unfair judgment," she added.
After garnering universal acclamation for her performance in Ram Madhvani's
Neerja
, the 31-year-old actress will start working for her sister Rhea Kapoor's
Veere di Wedding
, which will also feature Kareena Kapoor Khan and Swara Bhaskar.
(Except for the headline, this story has not been edited by NDTV staff and is published from a syndicated feed.)