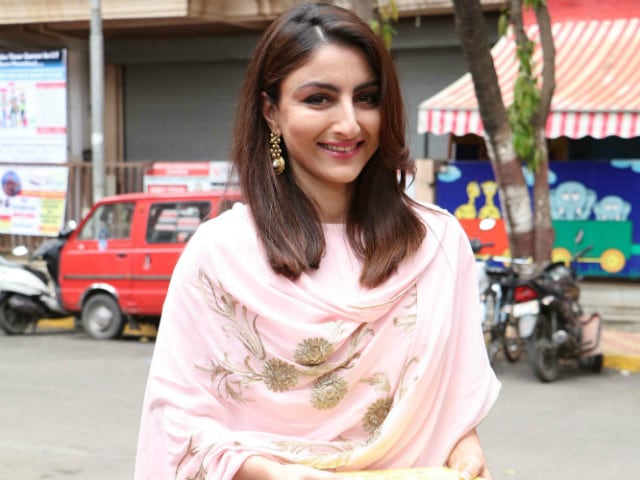 Highlights
'People films on the basis of the popularity of the actor,' said Soha
Soha Ali Khan will be next seen in 31st October
'It's a difficult film to make and get it released,' said Soha
Mumbai:
Actress Soha Ali Khan said that she has
no illusion about her popularity
and that there is a section of audience, which is more interested in content than a film's lead stars.
Soha will be next seen in
31st October
. Also featuring Vir Das, the film is about how a family fights against the odds to survive the carnage inflicted on Sikhs after the assassination of former Prime Minister Indira Gandhi.
When asked about the film riding on her and Vir's shoulders,
Soha
told PTI, "I have never seen (it) as a factor of worry. It's a responsibility certainly. Sometimes people see the film on the basis of the popularity of the actor. I have no illusion about my popularity."
"I think there are people who are also interested in content than hero or heroine. I feel the promo of the film tells the story. People will go to see the film on the basis of the promo and not because of my face," she said.
The drama-thriller, produced by Harry Sachdeva and directed by Shivaji Lotan Patil, is set for October 7 release.
"It's a difficult film to make and get it released. We have done good job with the trailer as it's gripping and is suspense. The 1984 riots is the backdrop of the story, but even if you are not born in that period it's ok as the story of (film) is about a family and their struggle to survive. Like Mani Ratnam's
Bombay
had a backdrop, but it's about how a family survives," said Soha.
The 38-year-old actress
said in this realistic film she has not done any make-up and tried to look real. The film has released outside India and got good response. The
Rang De Basanti
actress felt frustrated as it took time to release the film here.
"When you make a film you want it to release as people have invested in it. So, when it takes time, it doesn't feel good. I was certainly concerned about the film. Our producer was fighting with the Central Board of Film Certification (CBFC), so, it took time," she said.
"The film was supposed to release last year. The good thing is that the film is finally releasing; better late than never. The story has not lost relevance because of the time it took," she said.
The actress said she does not believe censorship.
"I am happy the film has taken time (to release) as there are only nine incidental cuts out of the 40 suggested initially. I think audience is mature enough to know what films to watch, according to choice. I don't think audience will get violent after seeing violence in a film or assassinate anyone. I don't believe in censorship," she said.
The overwhelming response for
31st October
at international film festivals has made Soha hopeful that Indian audience will enjoy the film.
"People have responded well to the film. We know we have made a good film and now we are able to share it with audience. I have great hopes from the film," she said.
(Except for the headline, this story has not been edited by NDTV staff and is published from a syndicated feed.)