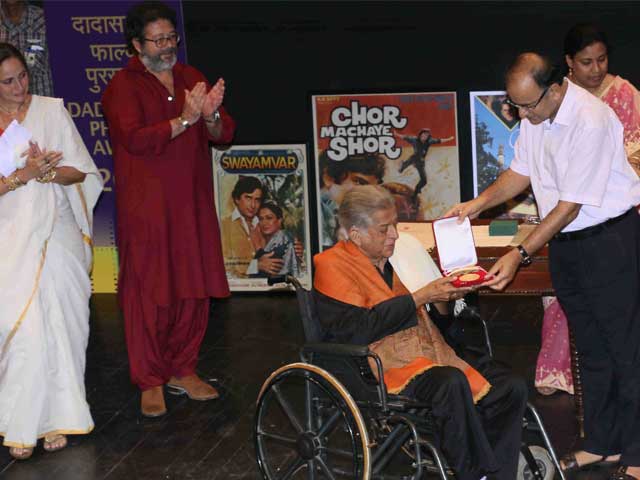 Mumbai's Prithvi Theatre was filled to brimming with Kapoors from Bollywood's First Family on May 10. Veteran actor Shashi Kapoor received the Dadasaheb Phalke Award, the highest honour in Indian Cinema. Guests at the ceremony included not just his family but also several former co-stars.
Union Information and Broadcasting Minister Arun Jaitley presented the award Mr Kapoor, star of over 175 films over a 40-long-year career. Ranbir and Rishi Kapoor made introductions as the ceremony begun. Rishi Kapoor, the actor's nephew, spoke about being directed by his uncle in
Ajooba
. He revealed that Shashi Kapoor was the only director who kept his actors in check on set with a stick - an anecdote that received instant and hearty endorsement from Amitabh Bachchan, who also starred in
Ajooba
. Rishi Kapoor also quoted his uncle's famous dialogue from
Deewar
- "
mere paas ma hain
."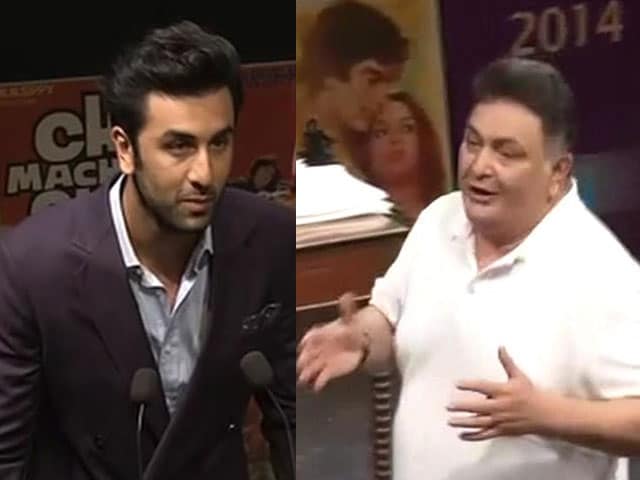 Mr Kapoor's son Kunal and daughter Sanjana accompanied him onto stage. He was presented with a ceremonial shawl and a certificate by Mr Jaitley. "He brought Hindi cinema and Hollywood closer," Mr Jaitley said after the presentation.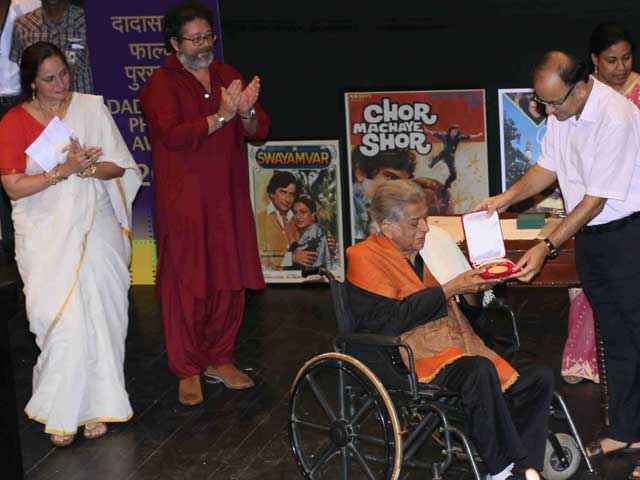 Mr Bachchan, Shashi Kapoor's co-star from films like
Deewar
and
Trishul
, spoke at the ceremony. He told Mr Kapoor, "Thank you for being just who you are - a caring and compassionate friend and wonderful colleague."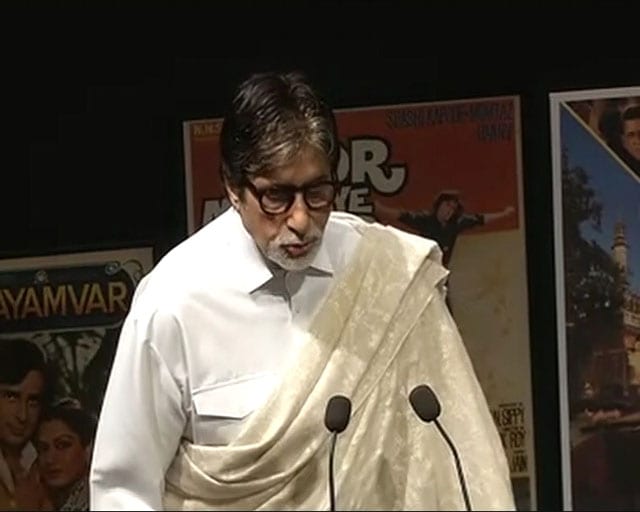 The 77-year-old actor, who has battled several illnesses in the recent past, arrived in a wheelchair. Draped in an orange scarf, he greeted well-wishers with a
namaste
.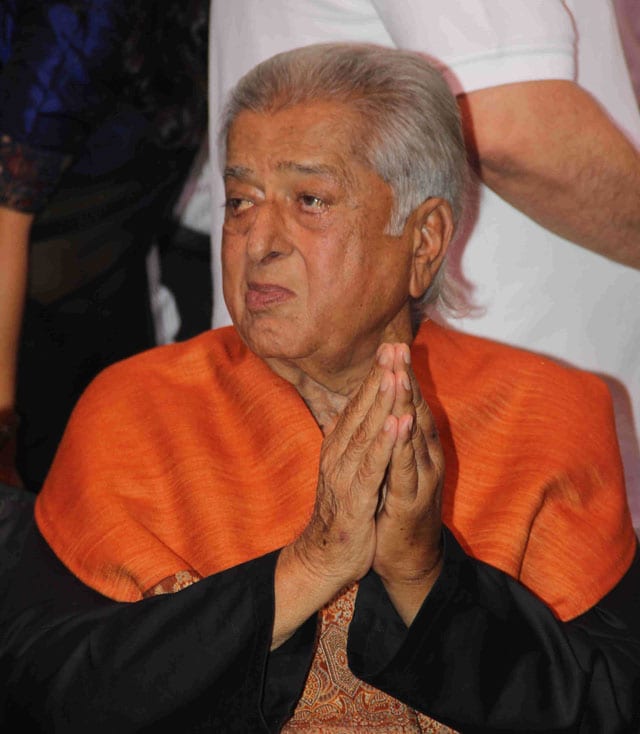 Most of the Kapoors were present at the ceremony - Rishi Kapoor's wife Neetu Singh who was Mr Kapoor's heroine in films like
Deewar
, grand-niece Karisma, sisters-in-law Krishna Raj Kapoor and Neela Devi, and actor Saif Ali Khan who is married to Kareena Kapoor.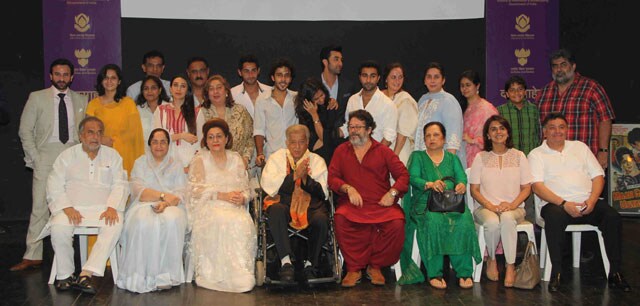 Many of his former heroines were spotted at the ceremony. Waheeda Rehman, Mr Kapoor's co-star from films like
Kabhi Kabhie
and
Namak Halaal
, and Asha Parekh, his heroine from films like
Pyar Ka Mausam
, were photographed with Kunal Kapoor.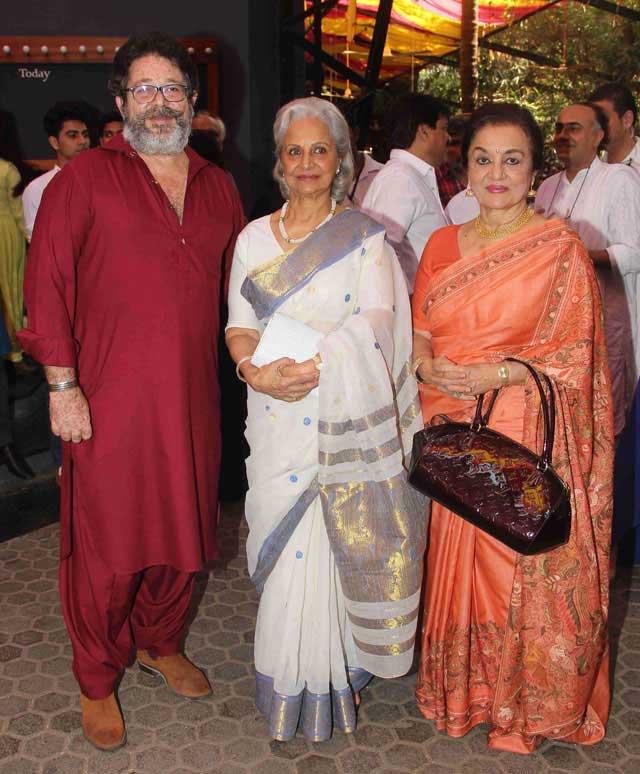 Shashi Kapoor's
Junoon
heroine Nafisa Ali was present as well, as was Rekha - who was captured on camera hugging the Kapoor women seated in the front row - Raj Babbar, Zeenat Aman, Shabana Azmi, singer Asha Bhosle and many others from Bollywood.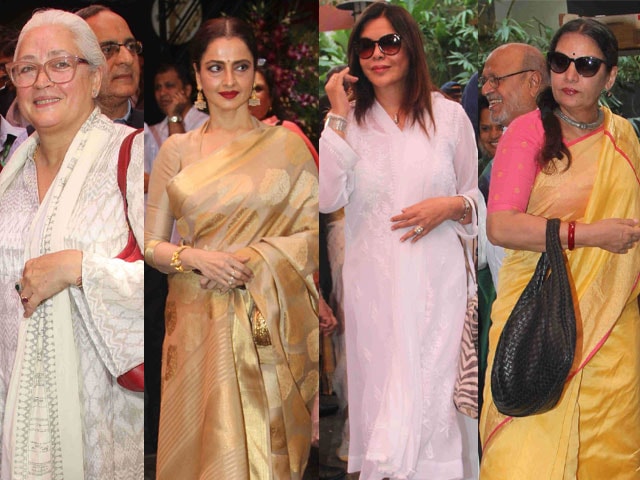 Amitabh Bachchan's son Abhishek hugged Kunal and Sanjana Kapoor as he walked in.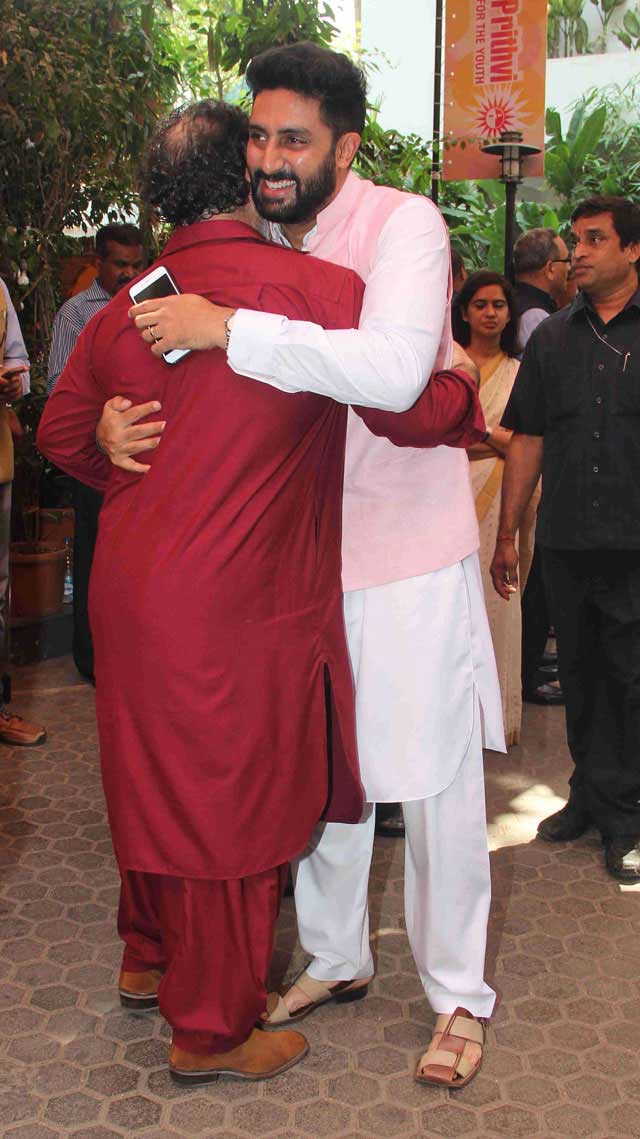 The setting of the ceremony - Prithvi Theatre - was established by Mr Kapoor and his late wife Jennifer Kendal, both of who had strong roots in theatre and stage. The 77-year-old actor is the third member of his illustrious family to receive the award after father Prithviraj Kapoor and elder brother Raj Kapoor.
The Dadasaheb Phalke Award is usually presented with the National Film Awards in New Delhi. However, Shashi Kapoor was too unwell to attend the ceremony in the capital on May 3 and so is receiving his award in Mumbai today. A special tribute to Mr Kapoor voiced by the actor's grand-nephew Ranbir Kapoor was played at the National Awards.
Ranbir told NDTV in an interview: "This guy was gentle and always at ease. And being with such people is so comfortable. I always saw him as my grand uncle and not as Shashi Kapoor. Now I realize the value of Shashi Kapoor. He had the reputation of being a Mr Nice Guy. Everybody loved working with him. Great nature, great looking person."
Shashi Kapoor's many cinematic successes include
Deewar, Kabhi Kabhie, Namak Halaal, Sharmilee, Junoon, New Delhi Times
and Merchant-Ivory films like
The Householder, Heat and Dust
and
In Custody
.