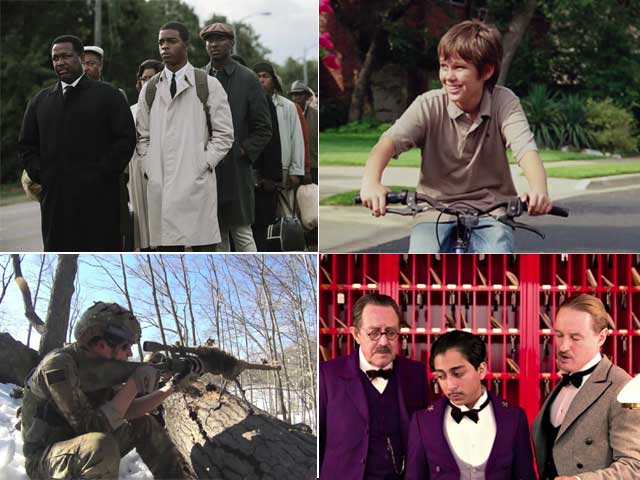 New Delhi:
Geographically speaking, this year's Best Picture Oscar nominees star America, England and an imaginary country, in that order. (Also Read: 10 Things You Didn't Know From Oscar History)

In America, Texas is home to both Boyhood's 12-year coming of age journey as well as American Sniper's cowboy-turned-Navy SEAL. Alabama is the setting for Dr Martin Luther King Jr's protest marches in Selma, and Birdman's tormented and faded Hollywood star searches for his lost glory in New York.

A continent away, Stephen Hawking lives and loves in the English university town of Cambridge in The Theory of Everything. In The Imitation Game, British code-breaker Alan Turing works on cracking Germany's Enigma encryption in Milton Keynes.

Unlike American Sniper, Selma, The Imitation Game and The Theory of Everything, everything about The Grand Budapest Hotel is fictional, even the very country it is set in - Zubrowska, somewhere in Europe.


Two films take their protagonists abroad -
American Sniper
's Chris Kyle is posted to Iraq, and Stephen Hawking's visits to France and America form watershed moments in
The Theory of Everything
.
To make it easier to place each film's plotline, here are maps of seven of this year's Best Picture nominees. For
Birdman
, we've chosen the scene where Riggan Thomas, played by Michael Keaton, has to navigate Times Square in nothing but his underwear.