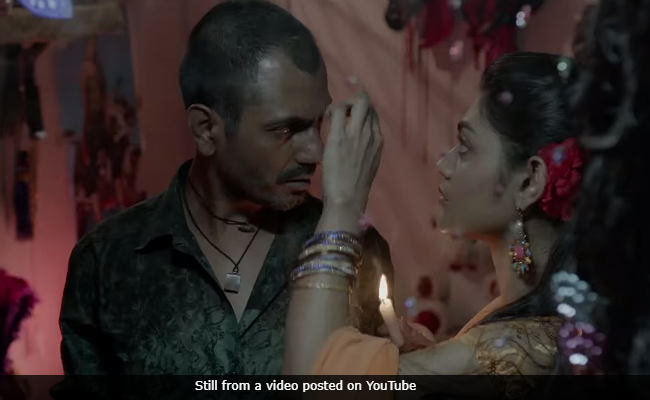 Cast: Nawazuddin Siddiqui, Tannishtha Chatterjee, Neeraj Kabi, Sreejita De, Vijay Varma, Geetanjali Thapa
Director: Amit Kumar
Rating: 3 stars (out of 5)

Shot through with stylistic flourishes and narrative sleights that frequently add up to arresting images and moments, first-time director Amit Kumar's niftily crafted Monsoon Shootout is absorbing, even startling. The propulsive, crisply edited noir thriller set in Mumbai's dark, dank and dangerous underbelly is consistently intriguing on account of its structure. Add to this the film's all-round technical finesse and the near-flawless performances from the principal actors and you have a crime drama that has the feel of a veritable tour de force.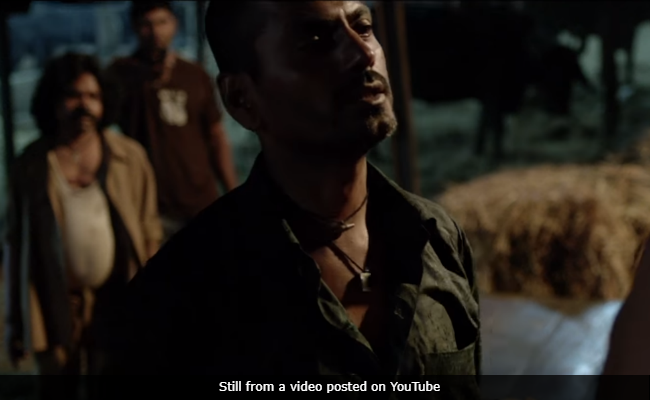 However, the moral dilemma that the male protagonist, a straight-laced rookie policeman on the trail of a ruthless criminal, faces in the line of duty and which pans out in the form of three alternative and artfully rendered scenarios predicated on the choices that the man makes on the spur of the moment stops shy of turning the cops-and gangsters drama into a serious-minded exploration of the questions of ethics that inevitably arise when lawmen go about doing their none-too-easy jobs.

At the levels that it does work, Monsoon Shootout, which had its world premiere in a Midnight screening at the Cannes Film Festival way back in 2013, has the sinews of a high-octane, action-packed Bollywood underworld tale. What defines it more significantly is its overly arty packaging. It turns the film into a stylish, if a touch laboured, piece of cinema.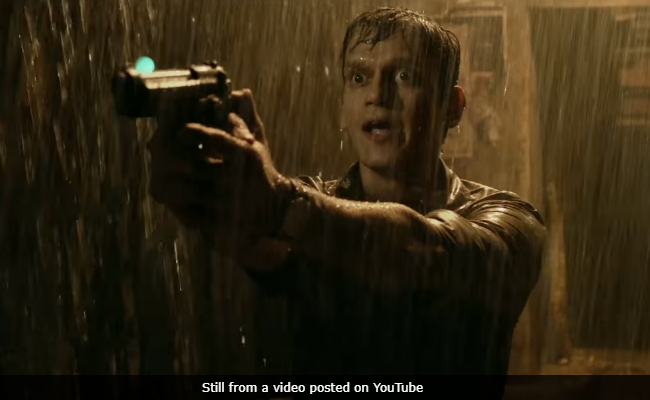 The plot, which returns to its pivotal point thrice, hinges on an ardent police greenhorn, his take-no-prisoners superior in the force and an axe-wielding killer on the prowl on Mumbai's narrow rain-swept lanes and by-lanes.

Nothing new there in terms of essential plot elements, so director and screenwriter Amit Kumar, with the aid of Rajeev Ravi's moody, suitably dim lensing and his own smart writing, informs the film with qualities that take it beyond the parameters of a plain and simple action thriller centered on a young constable who, on his big outing, must decide in a split-second whether he should shoot to kill, maim or merely nab a trapped fugitive.

The three possibilities unfold one after the other, with several of the scenes being repeated - notably one that has the young man in uniform ask his girlfriend Anu (Geetanjali Thapa, luminous in a brief role) out on a date and then keep her waiting outside a church.

The hero also has recurrent encounters with the criminal's wife (Tannishtha Chatterjee, as always in perfect sync with the screenplay) and their son as well as the suspect's mistress (Sreejita De). But the essential substance of these exchanges varies from one segment to the other. The divergent endings, too, obviously yield different outcomes.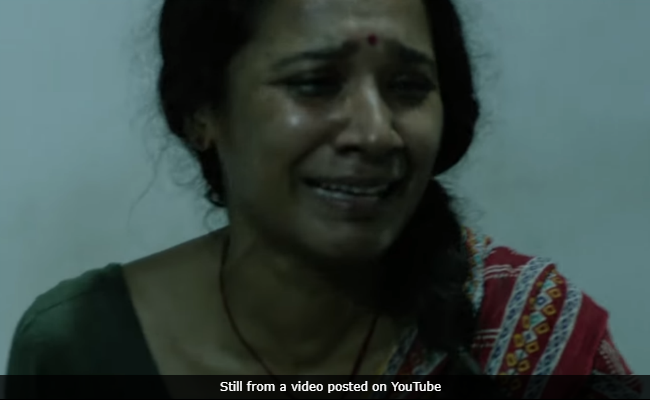 Adi (Vijay Verma in his first starring role), who lives with his mother, gets his first assignment as a constable under a cynical, hardened inspector (played with superb control by Neeraj Kabi), who has no patience with the niceties of the law and believes in snuffing out suspects without batting an eyelid rather than risk protracted and uncertain criminal proceedings.

That isn't how Adi looks at his job. His mother tells him half in jest that there are always three approaches to any goal: right, wrong and one in-between, the middle path. Her advice probably rings in his head when he corners a dangerous criminal, Shiva (Nawazuddin Siddiqui), in a blind-alley. Should he pull the trigger although he has no evidence to suggest that he has got his man? Adi has little time to weigh his options.

In the first set-up that the film throws up, he refrains from pulling the trigger. The axe man escapes and continues wreak havoc. Adi pays a heavy personal price for his indecision.

In the second scenario, however, the cop fires at Shiva and kills him. A wracked-with-guilt Adi, who is not even sure if the man that he just eliminated is actually a criminal, makes an enemy of Shiva's ten-year-old son Chhotu (Farhan Mohammad Hanif Shaikh).


In the third story, Adi plays by the book and manages to apprehend Shiva and present him before a court of law. But does this act make his life any smoother? No. The cold-blooded killer isn't done with his depredations. So, there is another unexpected twist yet to come.
In the manner of most filmic forays into the Mumbai underworld,
Monsoon Shootout
provides glimpses of police corruption and distortions in law enforcement engendered by the nexus between the lawless and those charged with interpreting the provisions of the penal code. It is through the person of Adi's superior, fleshed out in an impressively nuanced manner by Neeraj Kabi, that this aspect of the moral ambivalence at the heart of the film is underlined.
Although his dubious acts of omission and commission place him firmly in the dark zone as a character, there are enough circumstantial reasons to begin to actually understand why this man is the way he is.
Vijay Verma is effective as a man torn between his ingrained idealism and the dodgy circumstances that he is pushed into. He, however, pales somewhat in comparison with Kabi and, of course, Nawazuddin Siddiqui, who pulls out all the stops to turn himself into a clinical, heartless monster on the rampage. Conveying menace with minimum effort, he is the very embodiment of unstoppable evil.
Another crucial contribution that enhances the impact of Monsoon Shootout comes from Indian-American singer and composer Gingger Shankar, whose musical score pulsates with energy and adds a throbbing soundscape to the film. And, of course, the Mumbai-in-the-grip-of-monsoon backdrop bolsters the noir quotient of
Monsoon Shootout
.
Don't prevaricate or duck for cover. Walk right into the path of this slickly staged shootout. You won't regret the decision.