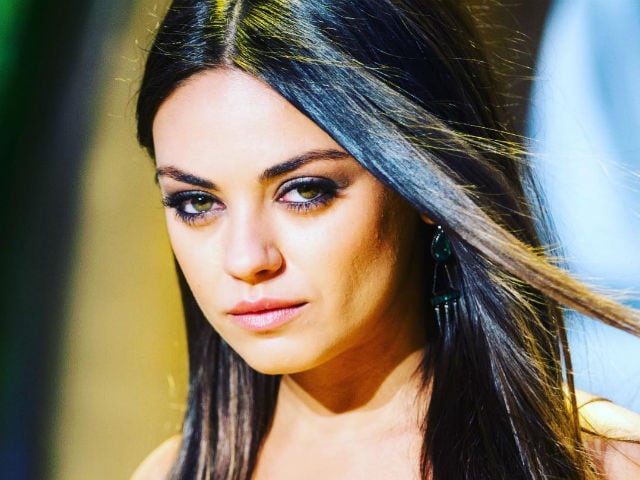 Highlights
Mila Kunis wrote an opinion piece on facing sexism in Hollywood
She did not, however, name the producer who she slammed
She has urged more women to speak up on the issue
Los Angeles:
Actress Mila Kunis
has slammed a sexist producer without naming him, for telling her that her career would finish after she refused to shoot semi-naked.
The
Jupiter Ascending
star said that a producer once told her that she had wrecked her movie career by opting not to strip off for a magazine cover, reports
femalefirst.co.uk
.
"'You'll never work in this town again.' A cliché to be sure, but also what a producer threatened when I refused to pose semi-naked on the cover of a men's magazine to promote our film. I was no longer willing to subject myself
to a naive compromise
that I had previously been willing to," Mila wrote in an opinion piece for
aplus.com
.
"I was livid, I felt objectified, and for the first time in my career I said no. And guess what? The world didn't end. The film made a lot of money and I did work in this town again, and again, and again," she added.
The 33-year-old said she will continue to stand up for herself.
"It's what we are conditioned to believe - that if we speak up, our livelihoods will be threatened. Throughout my career, there have been moments when I have been insulted, side-lined, paid less, creatively ignored, and otherwise
diminished based on my gender
," Mila said.
"And always, I tried to give people the benefit of the doubt; maybe they knew more, maybe they had more experience, maybe there was something I was missing."
"I'm done compromising; even more so, I'm done with being compromised. So from this point forward, when I am confronted with one of these comments, subtle or overt, I will address them head on; I will stop in the moment and do my best to educate," she said.
(Except for the headline, this story has not been edited by NDTV staff and is published from a syndicated feed.)