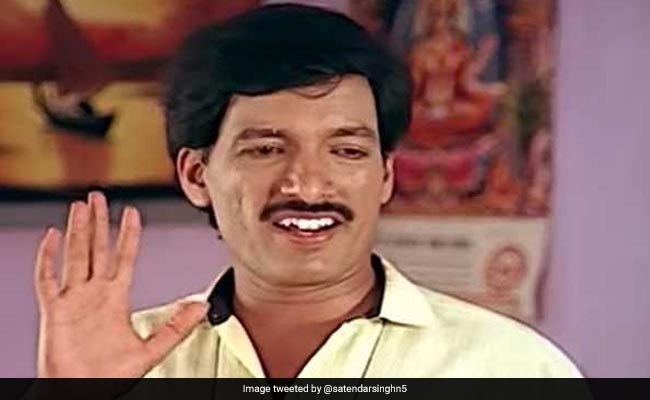 Highlights
Kannada actor Kashinath died today in Bengaluru
Kashinath was 67
Kashinath made film titled Avale Nanna Hendathi
Bengaluru:
Noted Kannada film actor-director-producer Kashinath died today at a private hospital in Bengaluru. Kashinath, 67, is survived by wife Chandraprabha and two children. He was suffering from Hodgkin's Lymphoma, a type of cancer, authorities at Sri Shankara Cancer Foundation, where he was undergoing treatment, said. "He was diagnosed with Hogan's Lymphoma about seven months back and was undergoing treatment in our hospital. Three days ago, he was admitted to our hospital with fever and breathing related complications. Today morning he passed away," Dr Ravi Thippeswamy of the hospital said. Born at Kundapura in Karnataka, the actor's journey to the industry began as director of
Aparoopada Athithigalu
(1976) starring Suresh Heblikar, Anand Darwar and Mamatha.
Two years later, he directed another movie
Aparichita
, a suspense thriller. Inspired by its success, Kashinath remade the movie in Hindi with a title
Be-Shaque
starring Mithun Chakraborty, Yogeeta Bali and Amrish Puri.
He also acted in several films. Kashinath has more than 40 movies to his credit. His Kannada film
Avale Nanna Hendathi
was later remade in Hindi titled
Jawani Zindabad
starring Aamir Khan and Farah by Arun Bhatt.
He shaped the careers of several personalities in the Kannada film industry including actor Upendra and director Sunil Kumar Desai. Recalling his association with Kashinath, Upendra said Kashinath was an "institution unto himself who taught us many things. It is hard to accept that he is no more," Upendra said.
(Except for the headline, this story has not been edited by NDTV staff and is published from a syndicated feed.)