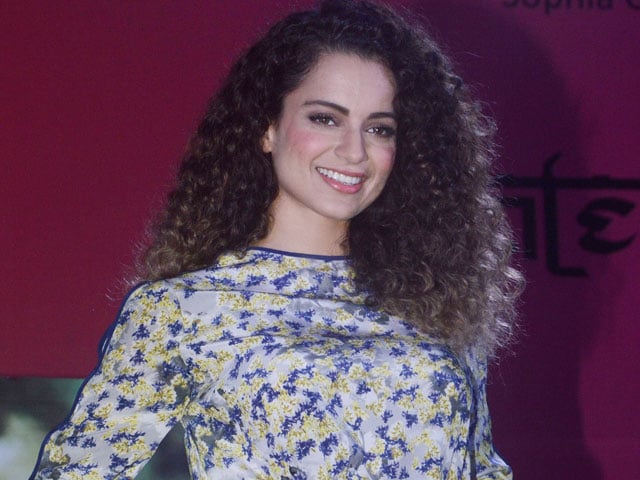 Mumbai:
National Award-winning actress Kangana Ranaut, who has been busy promoting her forthcoming romantic entertainer
Katti Batti
, says that, in love, a man should be "poetic" in his approach as sometimes a person's tone overpowers words. (Also Read:
Kangana Ranaut is Single and Wants to Keep it That Way
)
Kangana interacted with the media at a Mumbai college with her
Katti Batti
co-star Imran Khan on September 6. They discussed with students some tips on boys, girls, attitude, friendship and love.
The girls of the college had some cards with messages for Imran to interpret them.
One card read, "We are just friends" and Imran asked Kangana to interpret it.
She said: "'We are just friends' means that 'Though I am having second thoughts about you already, you keep trying'."
Then she spoke the words in different tones, explaining how the meaning of the words can change with the change in tones.
"Tone matters more than words," she stressed. (Also Read:
Kangana Won't Play a Character as 'Tragic' as Katti Batti's Payal Again
)
Kangana also shared advice on relationships: "When you are romancing a woman in a relationship, it should be poetic. It should have layers. All beautiful things in this world are because of women."
Talking about
Katti Batti
, Kangana said: "The film is a very genuine and a beautiful love story. It talks about the depth of the relationships. Youngsters want very deep love stories."
Directed by Nikhil Advani, the film is releasing on September 18.