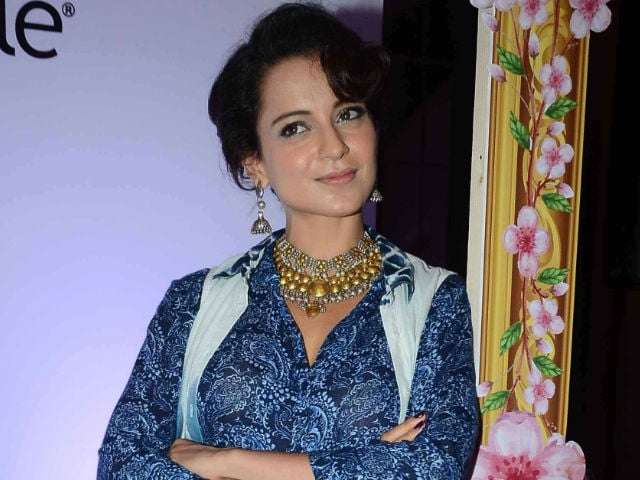 Highlights
Aanand L Rai says Kangana has been a fighter all her life
He says no other actress has risen the way Kangana has
Mr Rai did not comment on Kangana's legal tussle with Hrithik Roshan
New Delhi:
Kangana Ranaut's
rise in Bollywood
over the last few years has got everyone talking but her
Tanu weds Manu
series director Aanand L Rai said that it is her growth as a human being that makes him proud of the actress.
Mr Rai has observed that despite a difficult journey, the actress has emerged as a brave person. "I feel proud of her for the person she has managed to become in her life. She has been a fighter all her life. She has achieved so much and her journey hasn't been easy. It has been tough and she has taken everything in her stride and done it so beautifully. I expect her to keep on delivering good in coming times too," he told PTI in an interview.
"Her growth as an actress in the last five-six years has been phenomenal. I don't think there's any other actress who was shown such a
rise in the last few years
," he added.
Besides work, Kangana has been in news lately for her
legal battle with superstar Hrithik Roshan
.
The two have been at loggerheads since the
Queen
star had hinted at Hrithik being her "silly ex". Their feud turned nasty after they slapped legal notices at each other.
When asked about the controversy, Mr Rai said, he is nobody to comment on someone's personal life.
"Kangana and I are in touch but we hardly talk about this. I avoid talking about it because she is a very independent girl. If she feels like talking about this, then I am always available but she takes care of herself very well," he said.
"It is true that she gets caught up in a lot of things but that's her personal life. She is a mature girl. Sometimes I feel a lot of problems come in her life which shouldn't come but they are her issues and we should let her handle it," he added.
The legal tussle is one of the ugliest fights between any two stars but the director said such things can happen to anyone as stars are also humans.
"When such things become public, everyone gets to know. We all are humans at the end of the day. Being a public figure, you have to pay for it and your situation looks bigger than it is. It does get stressful but then it is a part of the life that you have chosen. You can't get away from it. You have to face it," Mr Rai said