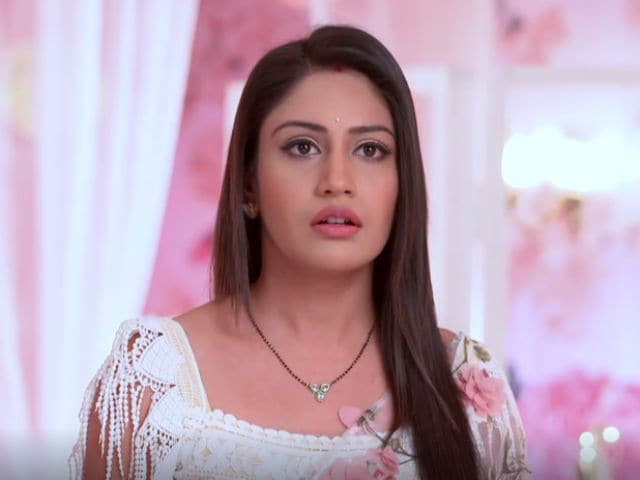 Highlights
Priyanka and Ranbir got engaged
Daksh came to know that Priyanka is pregnant
Shivaay asked Anika to face Daksh courageously
New Delhi:
The
Ishqbaaz
episode on March 7 opened on Anika, who was prepping for Ranbir and Priyanka's
roka
ceremony. Shivaay's mother asked Anika to get something from the storeroom, as soon as she went there, Daksh's presence disturbed her. Shivaay later comforted Anika and asked her not to get bothered as he won't leave her alone. He told Anika to just wait for Priyanka's wedding and then he would ask Daksh to leave the Oberoi mansion. Shivaay also confessed his love for Anika. Meanwhile, Priyanka and Ranbir's
roka
ceremony took place. Ranbir's mother asked Priyanka to eat a papaya as a part of the rituals. This agitated Shivaay and he threw the fruit away. Shivaay's action shocked everyone.
Later, Shivaay confronted Ranbir and asked her to take proper care of Priyanka as she is pregnant. He also lashed out at Ranbir for making her eat papaya, as he very well knows a pregnant woman shouldn't have it. Daksh overheard their conversation and said to himself that he won't let Ranbir marry Priyanka and will take proper advantage of Shivaay's helplessness.
In a change of scene later, Anika dreamt about Daksh and saw that he has held her captive and tried to kill her. Shivaay woke up and told Anika that nothing would happen to her and promised that he would always be beside her. He further asked Anika to face her fear and not run away like a coward. Shivaay asked Anika to have faith in him and if they are together, Daksh cannot do anything.