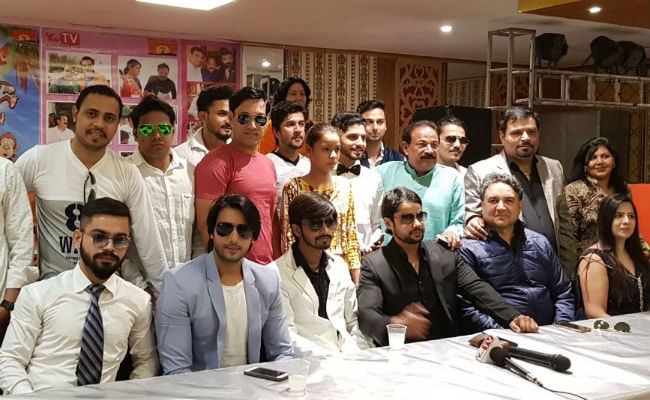 Highlights
Ikram is known for hits like Aankhen, Shola Aur Shabnam, Ready
The film will go on floors in December
2003's Nayee Padosan was written by Ikram
Ghaziabad:
Ikram Akhtar fans are in for a treat. The King of comedy films will soon begin work on his latest story entitled,
Hoor Vs Langoor
. As the title suggests, the film will revolve around a female lead character being wooed by four male characters. The entire crew of this upcoming film were handpicked by Ikram at a 60-day audition held in UP and Gujarat. Close to 50 first-time men and women artists are at present attending a rigorous 15-day workshop in Agra, and the unit will go to floor in December, beginning their shoot from Agra itself. Multi-talented director, writer and Producer Ikram Akhtar carved a niche for himself in the genre of comedy with a series of successive commercial hits like
Aankhen, Shola Aur Shabnam
, Salman Khan's
Ready
and many more.
Ikram in not new to taking new cast for his film. In the year 2003, he made a film called
Nayee Padosan
, with an entirely new cast, which went on to be a great success. Once again, he has followed the same model for his second film entitled
Hoor vs Langoor
, the announcement of which was recently made in Ghaziabad.
A part of this crew is Dehradun's Satish Sharma who states, "I am very excited about the movie and am grateful to Ikram for thinking of me. This will be a new genre to work in and for now, my role has been kept a secret for me, all I have been told is that it will be a role that I will be remembered by."
Satish's movie Viraam which was showcased at Cannes Film Festival will be released pan India on November 24.