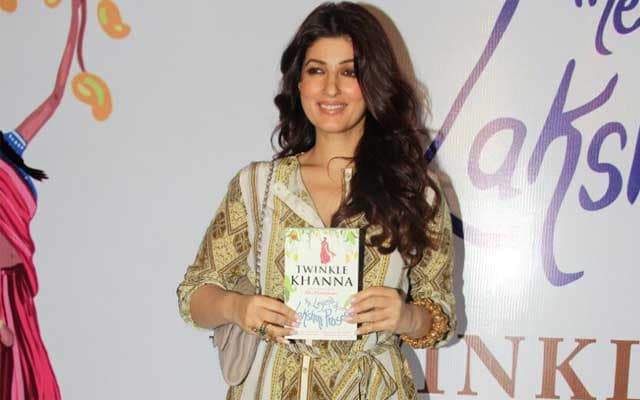 Highlights
My mother was always trying to put me on a diet, Twinkle said
Anyone who says they aren't a feminist is an idiot, she added
Twinkle launched her second book The Legend Of Lakshmi Prasad in Mumbai
New Delhi:
Author Twinkle Khanna
launched her second book,
The Legend Of Lakshmi Prasad
, with the help of some famous friends in Mumbai on November 15.
Filmmaker Karan Johar a
cted as master of ceremonies, Shabana Azmi, Alia Bhatt and Ranbir Kapoor read from the book, and in the audience were Twinkle's biggest supporters - husband Akshay Kumar, son Aarav and mother Dimple Kapadia (no matter what Twinkle might say but more on that below).
Unlike her first book
Mrs FunnyBones
,
The Legend Of Lakshmi Prasad
is serious in tone. But give the queen of funny a microphone and it's a natural progression from there to one-liners. Especially when she has back-up in the form of Karan Johar.
Here are five
Twinkle Khanna quotes
from the launch, some of wry, some of it wise, all of it typically Twinkle.
On her 'origin video': "Someone sent me an old video of myself in a bouffant and pink lipstick, saying 'I always see things in a funny manner. I don't know if funny things happen to me or if I look at them like that.' So that video is probably the origin of 'FunnyBones' like the origin of Wolverine."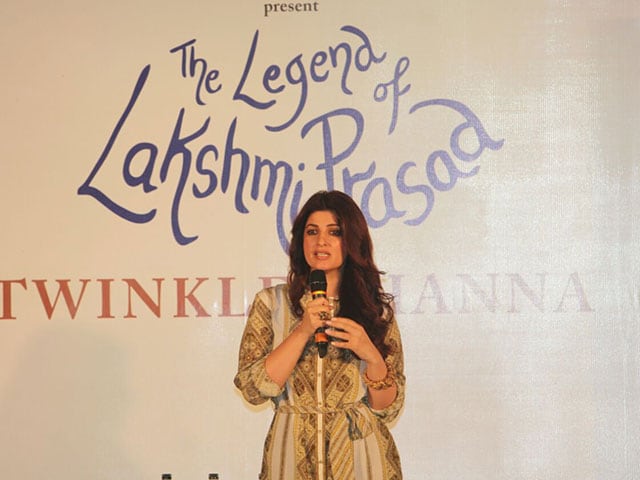 On being a 'plump nerd' and refusing to conform : "My mother was always trying to put me on a diet and I told her that I didn't want fit into this world, why would I want to fit into a size four dress? , I didn't want to fit in. For all the oddballs and misfits out there, if you follow your own path, you will reach somewhere because you are uniquely doing something that only you can do."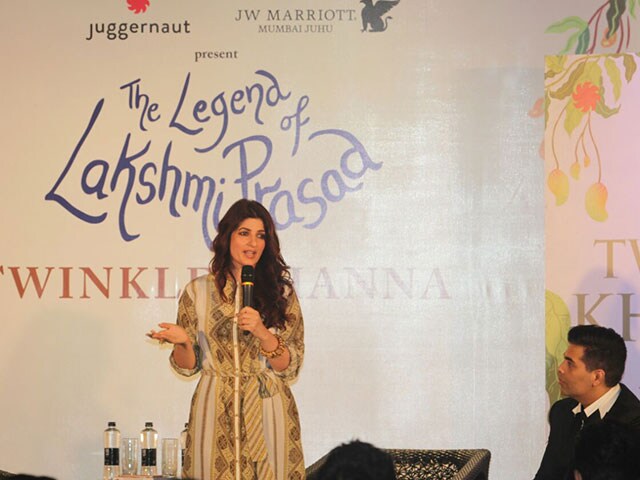 On feminism: "Journalists ask me 'are you a..a..a feminist?' like they are asking if I'm a Satanist or a Justin Bieber fan. Feminism is about equal opportunities so anyone who says they aren't a feminist is an idiot."
On A Murugantham, inventor of low cost sanitary napkin machine: "When I got in touch with him, he said he only talks to women and not men because it takes him 30 minutes to explain to men what he does."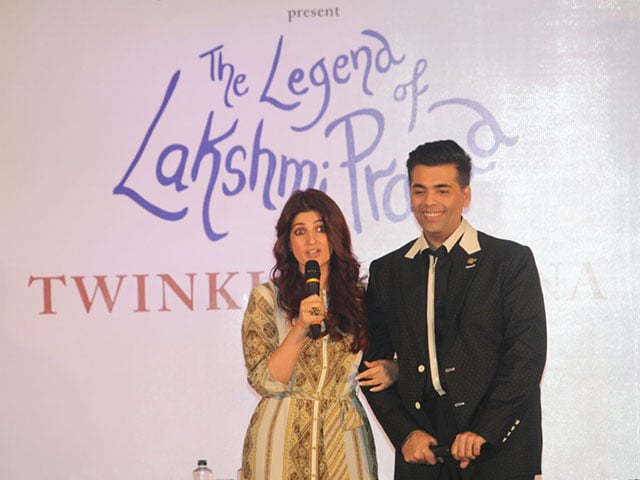 About old friend Karan Johar: "He's like the 100 rupee note. It's always in your pocket but in crunch time you realise how valuable it is."
Neither husband
Akshay Kumar nor mother Dimple Kapadia
were on stage but both were mentioned in her closing words. "I'm not half the woman you are but the half seems to be enough," Twinkle said to her mother, leaving her in tears. And this for Akshay: "He's a man who takes more pride in my work than me or my mother, who told someone who said I write well - 'this junglee here?'"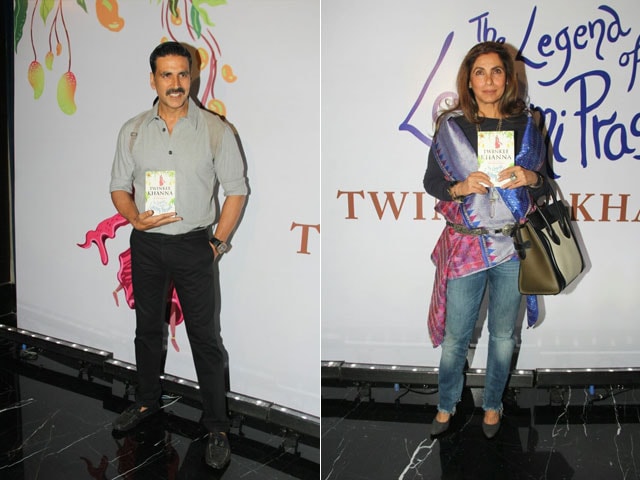 As is accepted tradition, we're saving the best for last. In the evening's most epic moment, Twinkle Khanna asked Karan Johar a question he really, really didn't want to answer. It began with Karan attempting to give Alia Bhatt a 'dramatic introduction' and ended with him valiantly rallying with a sharp retort of his own.
Mic drop.