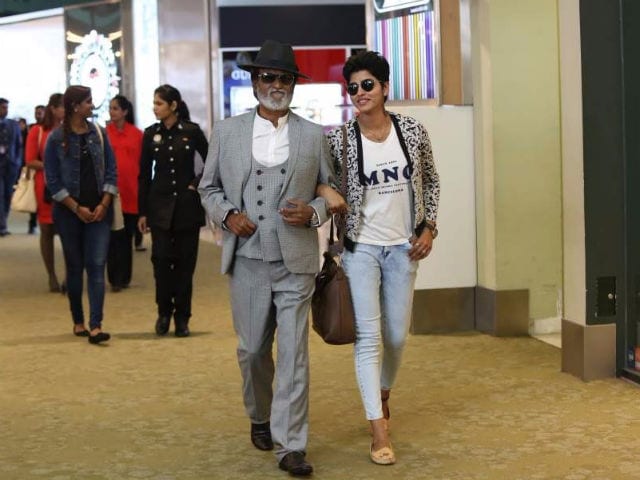 Highlights
Sai Dhanshika admitted that she was slightly anxious while shooting
'When Rajini sir starts acting, you just stand in mute admiration'
He too makes sure everyone is comfortable around him: Dhanshika
For actor Sai Dhanshika, being in Rajinikanth's
Kabali
is a dream come true early in her career. It's no wonder then that the actress, who has done several action oriented roles in the past, was excited when director Ranjith asked her to perform stunts in Rajinikanth's film. She also agreed to get a complete makeover, shedding her long tresses for the action packed gangster role.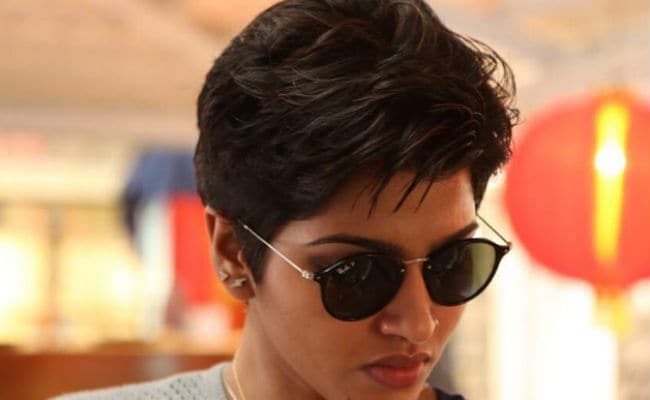 But the journey has not been without pitfalls, especially when she fell down while shooting for the film. She revealed how despite all of that, the
Kabali
experience has been fulfilling for her thanks to working with the phenomenon called Rajinikanth. Sai Dhanshika admitted that she was slightly anxious while shooting for the film.
"When Rajini sir starts acting, you just stand in mute admiration. But when it's your turn to speak, you are just galvanised into action because of the inspiration his presence gives. You are automatically pushed to give your best. He too makes sure everyone is comfortable around him," she said.
She also had long chats with him between shots where he would talk about golden memories of film experiences. "He likes to hear others talk and asks their opinion on many topics. One of our talks included spirituality where I narrated my own experiences with a lady Saint. He rarely went to the caravan. He would spend time watching others perform. Many times we would see him quietly reading a book," added Dhanshika.
Happy to lose her hair
One of the major factors of working in
Kabali
with Rajinikanth for Dhanshika was when he complimented her for her makeover.
"It was the day I came to the sets after cutting off my long hair for the role. When Ranjith told me I would have to chop my locks for a bob cut, I didn't hesitate even a second. If I couldn't do it for a Rajinikanth film, then when else would I do it? If the director had thought it vital for my role, then it must be important. I was rewarded the day I landed on the sets and Rajini sir said, '
Stylaa irrukeenga
' (you are looking stylish).What bigger compliment could I wish for," she said.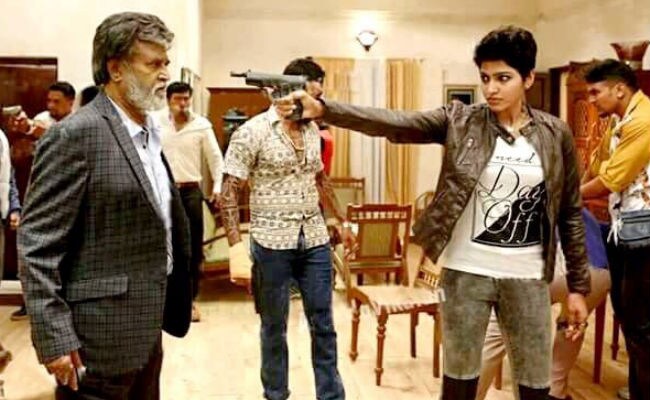 Superstar to the rescue
Though Sai Dhanshika enjoyed the tough stunts she's done in
Kabali
as the gun-toting gangster, injuries have been a part of the shoot. She brushed it off with a laugh but spoke about an incident when Rajinikanth turned hero in real life and came to her rescue.
It was an important night shoot on a busy road in Malaysia. The director and unit were on the other side of the road from Rajinikanth and Sai Dhanshika. She had to jump from a tall building for a stunt scene. However, for the first take, she landed on her knees, but did not talk about the fact that she had hurt herself.
"For the next few takes, I hurt my hip and legs along with my knees. But during one take I fell, hurting my back and spine. I cried out in pain. The first person to reach my side was the superstar himself. He immediately called Banu Ma'am, his make up lady, and asked them to escort me to the car nearby and render first aid. The unit came hurrying to me through the crowded road but it was Rajini sir who was both quick and thoughtful to render the right help at the right time," she added.
(Except for the headline, this story has not been edited by NDTV staff and is published from a syndicated feed.)