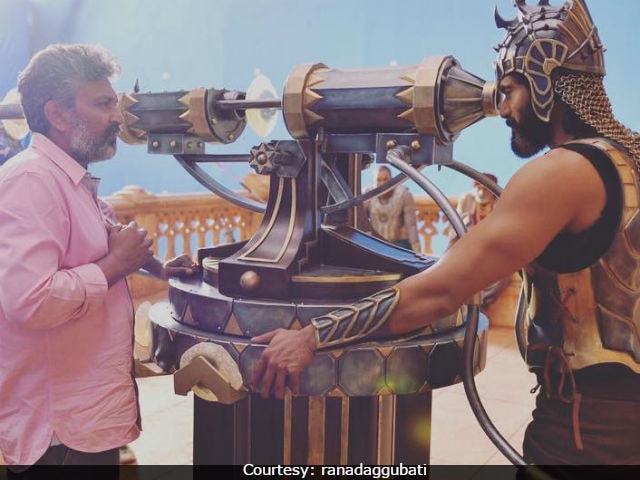 Highlights
At every stage of the shoot, the team would check the output
"Rajamouli had planned everything well," says cinematographer
Baahubali 2 releases on April 28
Chennai:
Baahubali is one of the biggest Indian projects to hit screens
and the rousing reception to the first part has raised expectations for the prequel. Apart from a huge star cast, the film has gigantic sets, thousands of junior artists, elaborate war scenes and an entire fictional kingdom of Mahishmathi. All of this which took around 5 years to film, would hardly have been possible without thorough planning and perfect execution. The entire team and their collaborators have been brimming with innovative ideas and even designed a special VR segment with a camera designed especially for the film. In a chat with the cinematographer KK Senthil Kumar, we learn how he managed to work with the specially designed 24 lens camera used to shoot the VR film
The Sword Of Baahubali
.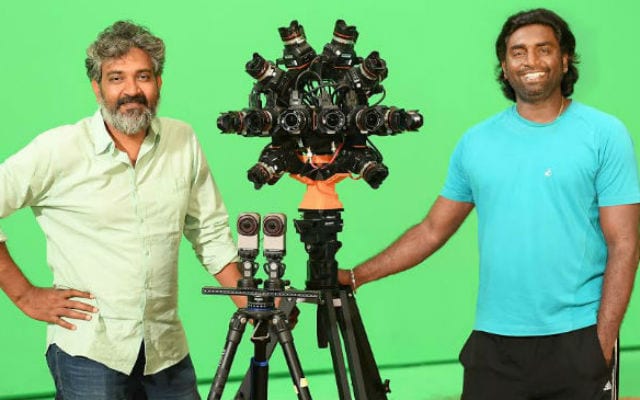 Senthil Kumar has worked with director SS Rajamouli in 7 films before this but
Baahubali is by far their biggest collaboration together
. Mr Kumar says, "Both parts of
Baahubali
took a total of around 5 years to make. The work was on such a large scale and so varied, from film shooting to Virtual Reality (VR) and Computer graphics (CG) , that as a cameraman I had to blend in everything I knew, seamlessly into the shoot. All my experience gathered so far as a cinematographer, I have poured into this film. Whenever things didn't go according to plan, it was Rajamouli who kept the entire team motivated and inspired."
For a film involving so many technicalities like CG and VR, how tough was it for the cinematographer to execute? "The task was huge, but Rajamouli had planned everything well. In the pre -production stage itself the segregation of what required filming and what needed CG, was done. At every stage of the shoot we had a system of checks to see if things were going according to plan. Team meetings were held daily or fortnightly, according to the need. Sometimes we even did emergency editing on location itself when the next part of a shoot had to be improvised based on what had been shot. So I was well prepared and knew exactly where the CG would come and could do my work accordingly."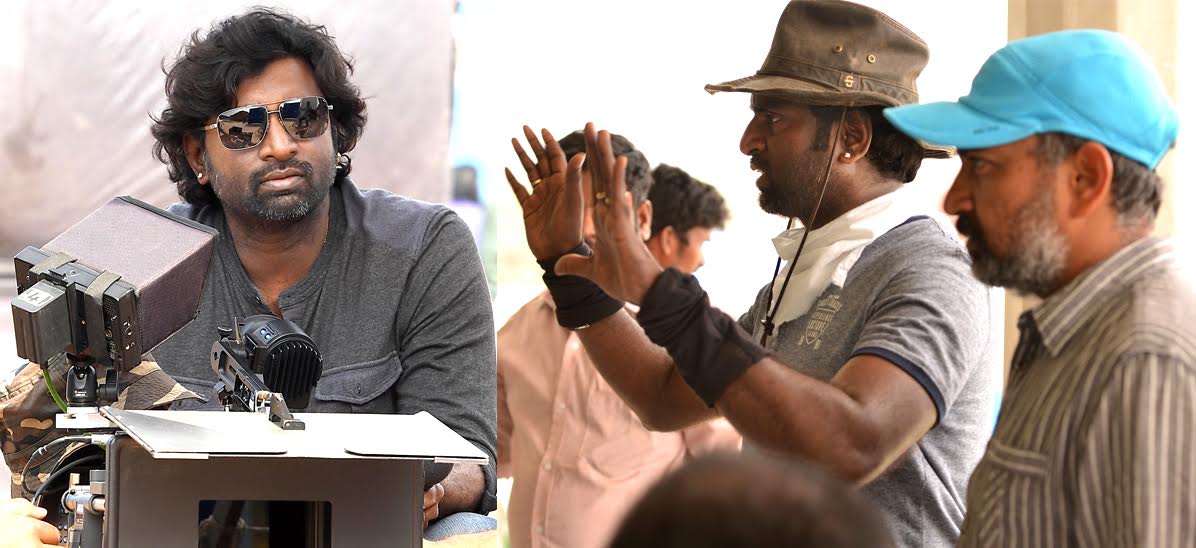 A VR film to be released in May, post
Baahubali: The Conclusion is going to be something new for audiences
. Senthil Kumar is excited about the results. However, it wasn't a cakewalk, shooting for the VR. "
The Sword of Baahubali
is a 12-minute VR portion set in Mahishmathi, where the viewer gets the experience of walking through the kingdom and being a part of it. It was a new technology for me and therefore very exciting. In a joint collaboration, producers Arka Mediaworks and AMD Rodean developed a special camera, the BB 360, which gives a 360 degree view of the kingdom. It was a very novel experience for me, since it had not just one, but 24 lenses to shoot that 360 degrees view! It was very challenging to shoot with it for one whole week, because there was no guidebook or reference point for us. We had to learn on the job, since no one in the country has tried something like this before. A lot of specialised technology was used for which I had to keep myself updated."
It's mind boggling to think about how one would shoot using 24 lenses. Giving us a practical insight into how he worked Senthil Kumar discloses, "A specially designed rig combines the 24 ultra high-resolution cameras and feeds data to a workstation, with production hardware and highly advanced VR mastering software technology made by AMD. It's not a camera you can just stand behind and shoot from, like we normally do. In order to shoot a particular scene in 360 degrees or 180 degrees vision, we used either WiFi or a 100 feet long cable to connect the camera to the workstation. If we were in the field of vision while shooting a scene, our presence would later be erased by the VFX team in the final edit. Sometimes the camera had to be placed atop a crane for aerial views. We would mount it and watch what it was capturing, via a monitor. When actors were shot against a green screen, and we didn't need 24 lenses to be used, we would switch off the extra lenses and use only 4 to 5 lenses for those scenes. For close up shots, we used another special 2 lens camera as well. Each part of the film we shot, was finally assimilated by a 'stitching' of images by the VFX team. The BB 360 will bring to you the
The Sword Of Baahubali
, which is a most unique, one-of-its kind, 3D generated Photo Realistic VR film."
(Except for the headline, this story has not been edited by NDTV staff and is published from a syndicated feed.)