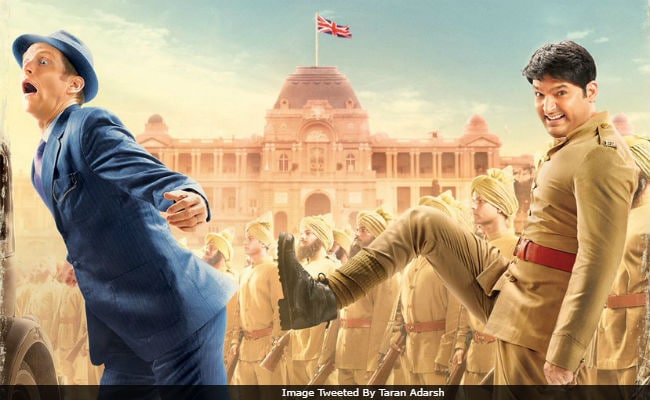 Cast: Kapil Sharma, Ishita Dutta, Monica Gill
Director: Rajiv Dhingra
Genre: Comedy
Rating: Two stars

A caper set in 1920s Punjab is hardly the kind of cinematic outing one envisions from a stand-up comic seeking an alternative career as a movie actor. Firangi, Kapil Sharma's second big-screen venture, is unusual all right in terms of substance, but the concoction that the film rustles up is overlong and dreary. It's a case of ill-advised overreach. The makers (the lead actor is himself the producer) would have done themselves - and the audience - a massive favour had they set greater store by full-on farce than by shrill, scrappy drama.

With too little of the former ingredient to spice up the yarn, Firangi is a muddled mish-mash of breathless tomfoolery, hollow hectoring (by the poor and honest against the wealthy and powerful) and stodgy romantic detours. The male protagonist in a tale that plays out in the aftermath of the infamous Jallianwala Bagh massacre and during the non-cooperation movement, Manga (Kapil Sharma), is a country yokel with a heart of gold. Is the nobility of his soul any surprise at all when it is his lot to take on the machinations of the mighty British colonisers and their slimy stooges? He's got to be the ultimate epitome of righteousness.

Manga falls in love with a village girl Sargi (Ishita Dutta) even as he gets unwittingly sucked into a nefarious plan hatched by a rapacious royal, Raja Indraveer Singh (Kumud Mishra), and a corrupt English official Mark Daniels (Edward Sonnenblick). The villainous duo wants to grab an entire hamlet, evict its residents and build a foreign liquor factory there.

Sargi's father (Rajesh Sharma, way too good for this film) takes a shine to Manga, but the latter finds himself out of favour with the girl's Gandhian grandpa (Aanjjan Srivastav), who will have nothing to do with an Indian who works for the British. With his back to the wall, Manga resorts to a mix of lies, tall claims, earthy optimism and no-holds-barred frivolity in order to outwit the evil forces that are arraigned against him.


As is pretty obvious,
Firangi
isn't so much about a brave and bold Indian fighting for the freedom of his motherland as about one man's despairing acts aimed at ensuring that the path to true love isn't queered and his sweetheart's village isn't obliterated. But it is hard to fathom why this film had to be a period comedy. Had the action unfolded in 2017, rather than in 1920, with a similar dramatis personae minus the elaborate sets, standard costumes and vintage props, would the story have panned out any differently?
The lead actor frequently hits the right notes as a funnyman - he is undeniably good at his core job - but as a lover boy seeking to charm us into submission he does not cut much ice. For the failings of the film, Kapil Sharma is as much to blame - not being aware of one's limitations is the worst misstep that an actor can take - as the sloppy screenplay that displays no inclination whatsoever to go beyond the Bollywood cliches about the British and the co-opted Indian aristocracy. Subtlety is totally alien to Firangi.
So, despite being fleshed out by a character actor of the proven quality of Kumud Mishra, the avaricious raja is never more than a single-note creature: crafty, callous and morally bankrupt. In a slapdash script of this nature, the Brits stand no chance either of evolving into convincing figures. They are exploiters and manipulators given to egregious excess. They spout Cockney-fied Hindi dialogue, which only makes them much worse as caricatures than they already are.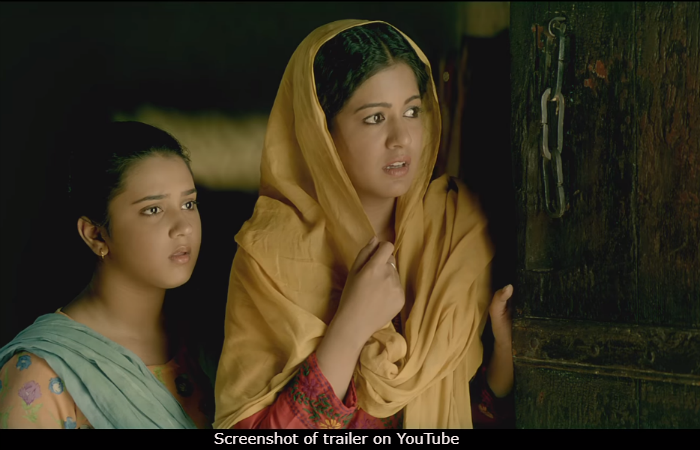 It isn't all that different for the other characters, including the hero, who plays a man who can cure a backache by kicking the patient on the bum. The bloated Firangi is in need of a similar miracle, but no kick on the backside can correct its wayward course.

Ishita Dutta and Monica Gill, as the hero's love interest and an Oxford-educated princess respectively, strut around aimlessly. Dutta's character is a sketchily etched, dolled-up lass who mopes and pines her way through the film.

Gill's blue-blooded Rajkumari Shamli gets the wrong end of the stick when her father trades her like chattel to curry favour with the British although she firmly asserts that she is an 'aaj ki ladki' and proceeds to prove that she's no pushover.




Firangi
is directed by Rajiv Dhingra, who has a couple of Punjabi films behind him. This is his first foray into Hindi-language cinema. Of course, language is no barrier for him. The raw material is. And so is the treatment. He just doesn't seem to be able to decide if his film is an out-and-out comedy, a satirical take on the impact of the Raj on common Indians, or a romance that blooms across an intractable ideological divide.
Firangi
is a 160-minute film that also throws in, for good measure, the swadeshi agitation and a surprise appearance by Mahatma Gandhi amid BMKJ slogans. That is far too much weight for one film to carry.
In the end -
Firangi
takes painfully long to get to that point, by which time the audience that has survived the rigmarole thus far is beyond caring - is a terribly tepid affair. Neither the comic potential at the core of the film nor the energy of Kapil Sharma's antics is enough to pull it out of the irremediable mess it degenerates into.
Firangi
might have been harmless fun if only it had stopped short of running so hopelessly amok.