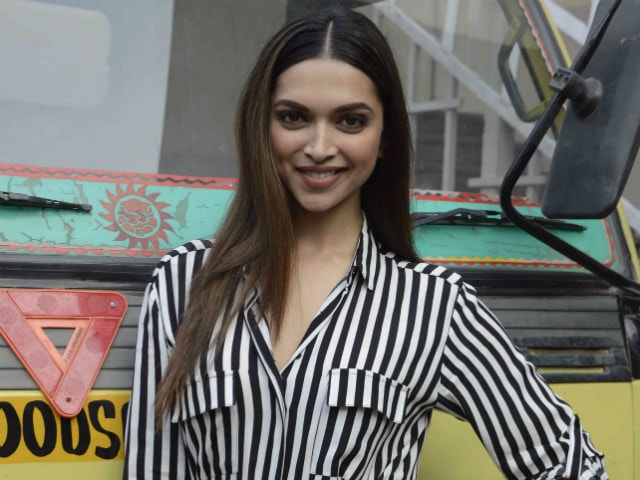 Mumbai:
Turning thirty at one point used to signal the furious ticking of the clock in Bollywood for our heroines anyway. And while things have not changed as much or as fast as they should, '30' happily no longer signals the absolute need for a quick discreet exit from the spotlights so our leading men could have a new batch of young, entirely age-inappropriate ladies to romance.
So yes, as Deepika Padukone rings in the big 30 on Januray 5, she's proof that the rules are changing... and better yet, not just for her! At a recent
Bajirao Mastani
press conference Priyanka Chopra heralded Deepika and of course herself as the game changers and rule breakers.
A little self-congratulatory perhaps but also, critically true that Deepika has really mixed it up in Bollywood 2015 with her choices with
Piku
,
Tamasha
and
Bajirao Mastani
. One fell slightly short but Deepika proved that she was equally serious about being an actor as being a star. (Also Read:
Deepika's Mastani is Bhansali's 'Favourite' Character in Bajirao
)
Now, Deepika's sights have been set on fuelling her international career, courtesy a little Diesel. Deepika will reportedly begin shooting for her Hollywood debut next month. Deepika like her
Bajirao
co-star has clearly decided to make the world her oyster.
The realms of newsprint are no longer confined to personal lives; headlines seem to be kept equally busy with both personal and professional developments.
Deepika of course will be making plenty of time to live, love and laugh in 2016 but in her case it will also be for her passion project - her mental health foundation.
They used to say it was age before beauty. But with stars like Deepika and Priyanka tapping away at the glass ceiling, age, beauty and accomplishments are going hand-in-hand just fine. And that people, is exactly as it should be.