New Delhi:
'All nice girls love a sailor/All the nice girls love a tar/For there is something about a sailor/Well you know what sailors are' went the old British song of the early 1900s.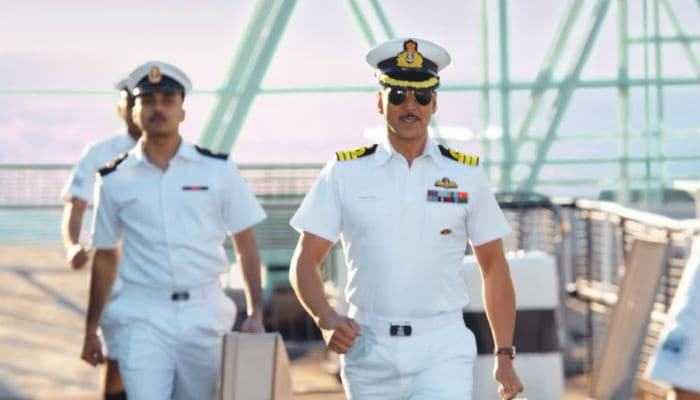 It certainly rings true for a lot of women, for whom the sight of an officer in a uniform is quite a head turner, and lucky me, I grew up surrounded by these dashing officers. My obvious preference lies with the Indian Navy (I'm a Naval kid) - the 8A (for the lay person, the regular naval uniform, the number 2 being the white ceremonial uniform) or 6B (the Red Sea Rig, white shirt and black trousers with a cummerbund) charmed me through my growing years. So no surprises, my biggest teenage crush was Tom Cruise in as Maverick, the devil-may-care naval aviator, in
Top Gun
.
Bollywood, on the other hand, has not lacked in war dramas but has been rather partial to the Army. I missed the naval whites, seen briefly on Amitabh Bachchan in
Kala Patthar
but otherwise little.
So, as images of Akshay Kumar looking rather dashing in the naval whites for
Rustom
appeared with the tag line 'Three Shots Which Stunned The Nation,' I stopped short. Despite errors in his look as a Naval Commander - his stripes are wrong and he wears a moustache without a beard, not allowed until 1971 - I was intrigued by
Khiladi
Kumar's new subject, not just because the uniform got me but because he was bringing to the screen the life and times of Commander K M Nanavati, who was tried and acquitted for killing his wife's lover in 1959. The case, which led to the scrapping of our jury system, fascinated India and later, it fascinated me.
In Akshay's own words,
Rustom is drawn not just from the Nanavati case
but two other similar stories. But the elements that so captured the nation's imagination in 1959 are all there - is he a patriot or a traitor, did he commit the crime or didn't he, and the central theme of adultery, not on the husband's part but on the wife's.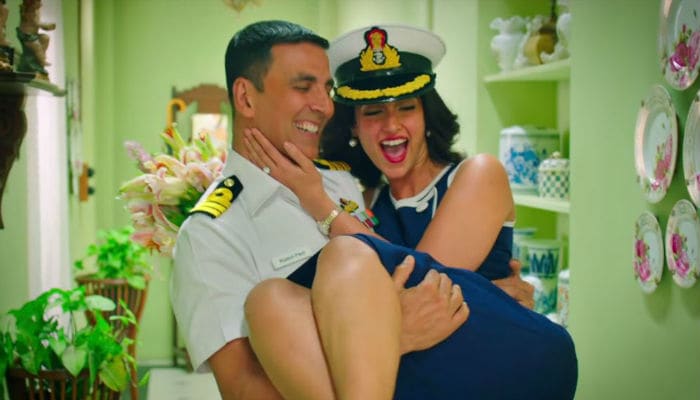 And so I forced myself
past the errors in Rustom Pavri's look
because I have a confession to make - of all real life cases, K M Nanavati vs the State of Maharashtra has gripped me like no other.
The first time I heard about Commander Nanavati was while watching
black and white images of the 1963 film Yeh Raaste Hain Pyar Ke
during a television airing way back in the 80s. It was the story of an airline pilot, played by Sunil Dutt, who dotes on his wife, played by Leela Naidu, only to discover that she is in love with his friend, played by Rehman. Adultery, tears, repentance, anger, a confrontation between the husband and lover, followed by gun shots, the husband guilty as charged. I remember my film buff officer father telling me how this was inspired by a real life incident, a case which shook the Navy and the nation and how shocked I was at first that a man in uniform committed murder because his wife chose to love another. At the time, I didn't probe since I was too taken with the many colours of love articulated by Patrick Swayze and Jennifer Grey, Aamir Khan and Juhi Chawla to focus on a love affair gone wrong in 1959.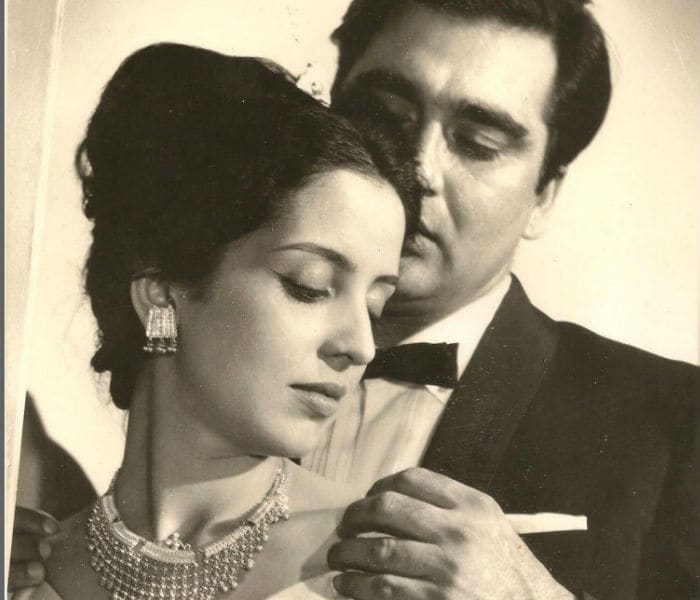 Fast forward to 1996. As researcher for a legal show on TV, my hand had involuntarily gone up when the producer of the show asked who would like to research the Nanavati case.
Poring over the legal documents and whatever research material I could gather, talking to officers who served under him, I was intrigued by this man and actually felt sorry for him (more about that later, take your jaw off the floor).
The story goes that Commander Kawas Manekshaw Nanavati met his English wife Sylvia in 1949 in England, married her and brought her to Mumbai. Very much in love and happily married - and may I add, rather handsome couple - the Nanavatis had three children together and what seemed like a perfect romance.
With her husband away for long periods sailing, Sylvia Nanavati was drawn to their friend Prem Ahuja, a businessman with a notorious reputation. He was popularly supposed to have a way with the ladies and apparently he made up in charm what he lacked in looks. My first reaction on seeing his picture was 'why?' but when it comes to matters of the heart, who can tell?
Home from one such trip, the 37-year-old Nanavati, then second-in-command of INS Mysore, was informed by his wife that she wanted a divorce to be able to marry Prem Ahuja. This is where the plot thickens and what would have remained in the realm of adultery turned deadly. A distraught Sylvia confessed to her husband that Prem Ahuja seemed to have tired off her, treating her as just another conquest.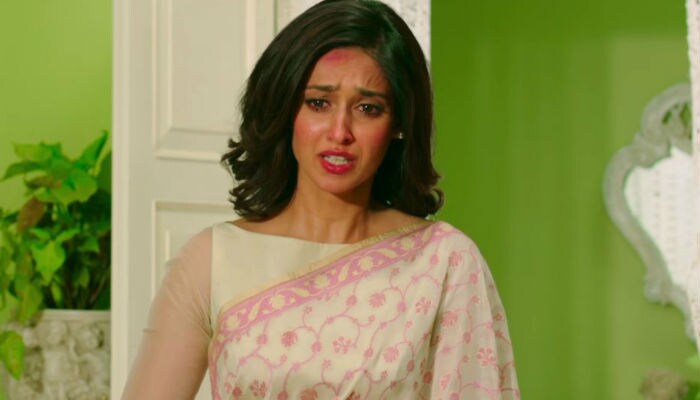 So what does the husband do? The story goes that he drove his wife and kids to a theatre for a matinee and headed to Ahuja's house. Before that, he drove to Bombay Harbour where his ship was docked. Informing his captain that he was heading to Belgaum, Commander Nanavati armed himself with a revolver and six rounds from the armoury room, even making an entry into the armoury record book.
Arriving thusly at Ahuja's house, Commander Nanavati was let into his third-floor apartment by the housemaid. He allegedly walked straight into his room and asked Prem Ahuja to marry his wife and look after his children. Ahuja's reported answer, "I don't marry every woman I sleep with," was allegedly the trigger. Commander Nanavati supposedly fired three shots at Ahuja. The commander is said to have walked out of the apartment and headed straight to the residence of the Naval Provost Marshal, confessing to him that he had shot a man and was advised to surrender himself to the police, which he did.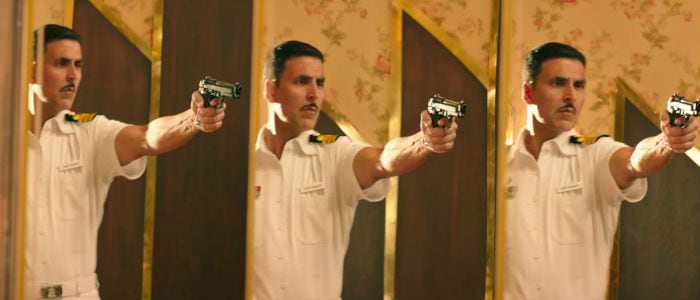 And if this sounds like a film to you, it certainly did to Bollywood which was as fascinated by this crime of passion as I was, making two films before
Rustom
.
The police officer, name of Lobo, who met him at the station is said to have described Commander Nanavati as an imposing figure and he had the air of a man used to giving orders. "I have shot a man," he announced, apparently shocked to be then told that the man in question had died.
Judge me all you want but I couldn't help feeling sorry for him. No, there is no justification for murder, but I was overcome by the courage and integrity he showed in surrendering to the police. I saw him as a hero wronged by his wife, betrayed by his friend. Did he really plan murder when he took that revolver or did he intend to just threaten his rival, I wondered. I cast him in the lead role of a Greek tragedy: this man of spotless reputation, decorated by the services, a brilliant career, a potential fleet commander - was he willing to put it all at stake for the crazy stupid thing called love? Was defending his wife's honour so paramount that he was willing to sacrifice it all? Could he have stopped himself or was he too consumed with anger, hurt and pain? These were questions that haunted me.
A few days before the shooting, though disturbed, Commander Nanavati had spent his time reading Dr Zhivago, which features a crime passionel. What he was contemplating, if anything, who is to know?
In prison, police officials said he remained stoic and quiet and his wife visited him often. Attempts at reconciliation were apparent. The trial gripped the nation and the Navy. There were many who spoke in K M Nanavati's defence, asking, "What would you have done if you were in his shoes?"
The magazine Blitz, which reported the trial extensively and played a significant part in raising public support until he was pardoned three years later, described Commander Kawas Nanavati as an 'honourable murderer.' The Deputy Commsioner of Police who testified against him said, "He was a fine man, who just happened to do the wrong thing." I understood these words. Many attempts were made to shift moral responsibility to Sylvia Nanavati and cast Prem Ahuja as the villain of the piece - I cannot agree, but I do empathise with the Commander because he owned up to his crime. Possibly the jury that tried and acquitted him was made up by people like me. The jury system was abolished soon after.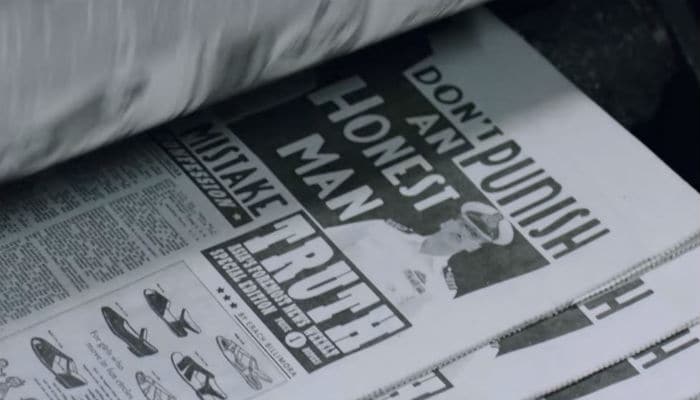 K M Nanavati was later sentenced to life in prison by the Bombay High Court, only to be pardoned in three years. His brilliant career in the Navy cut short, he started work with the LIC but constant taunts aimed at his children and wife forced the Nanavatis to relocate to Canada... where it seems that Kawas and Sylvia Nanavati finally got their happily ever after. They remained married until he died in 2003.
Leaving
Akshay Kumar's Rustom to hit screens this week
.
They
may have got the screenplay right
but, Akshay, get the stripes straight and shave the moustache please.
(Puja Talwar is Editor, Entertainment for NDTV 24x7)
Disclaimer: The opinions expressed within this article are the personal opinions of the author. The facts and opinions appearing in the article do not reflect the views of NDTV and NDTV does not assume any responsibility or liability for the same.