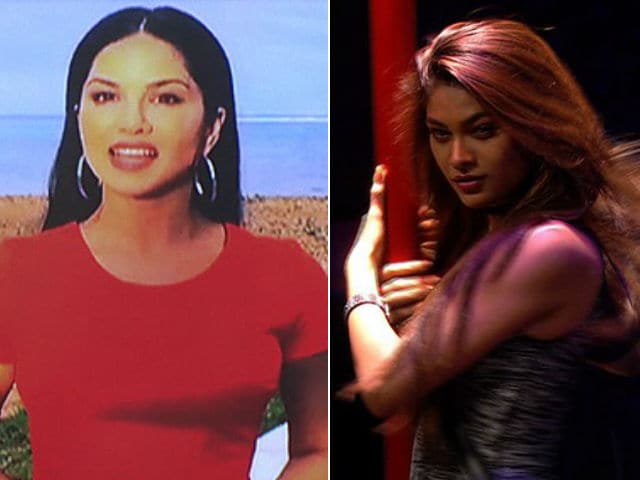 Highlights
Lopamudra did the pole dance as part of the Viral Video Fever task
Bani, Gaurav and Manu earned a like by mimicking a scene from Deewar
Manu, Manveer and Monalisa's friendship turned sour
New Delhi:
If things were not spiced up already inside the Bigg Boss house in season 10, housemates were given a task to make things go viral in the episode which aired on November 21. Bigg Boss introduces 'Viral Video Fever' task, in which the contestants, divided in two teams headed by Lopamudra Raut and VJ Bani have to viral videos in a set-up arranged by Bigg Boss. The winning team would get immunity from next week's eviction process - something that every member wanted, especially after Lokesh kumari Sharma's untimely and unexpected eviction. The judge for the task is no less than
Sunny Leone, who participated, very briefly, in Bigg Boss 5
.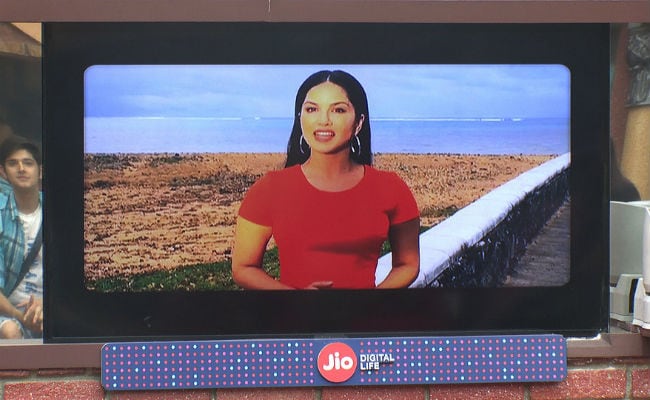 Bigg Boss' first set-up was a 'decorated room for newlyweds' and from Team Bani - Gaurav Chopra, Rahul Dev and Bani herself stepped up. From Lopamudra's team it was Swami Om, Manu Punjabi and Monalisa performed. However, videos made by both the teams were discarded as they were deemed inappropriate for public viewing by Big Boss. Both captains were also warned and were asked to create appropriate content.
The second set up was a
tabela
, where Bani, Gaurav and Manveer mimicked a scene from
Deewar
with a twist while Rohan Mehra, Swami Om and Manu enacted a fictional love story between a bull and cow tied in the
tabela
. The former impressed Sunny, who gave it a thumb-up. Third set-up comprised a bar and pole dance. Lopamudra played a con-pole dancer while Manu and Rohan played her victims. Lopamoudra's dance really impressed Sunny Leone, who chose her team above Bani's this time.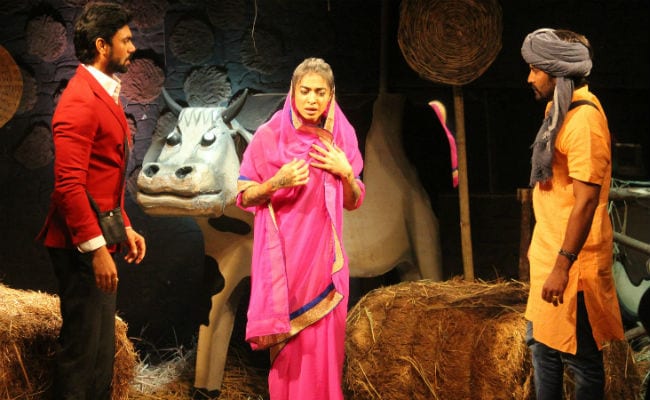 Tasks aside, there was a lot of emotional drama in last night's episode of
Bigg Boss 10
. Manveer, Manu and Monalisa, who've stuck together for each other almost drifted apart after Monalisa was hurt by their comment that she needs them to survive in the game. Though Manveer and Manu said that it was just a joke, Monalisa did not think so. In addition, when Manu backed Lopamudra to be selected as the pole dancer, she felt insulted, thinking it's because she "doesn't have a good figure." She voiced the issue with Bani, who dismissed it. But, later Monalisa was caught on camera crying alone while the other dined.
Swami Om started his morning by bickering with Manu and Manveer. Each accused the other of being manner-less and mistreating others. Rahul Dev, who worked as peace maker, was also a butt of jokes for Manu and Manveer, while they were alone.
#OmSwami & #ManuPunjabi get into a war of words! #BB10pic.twitter.com/iv77rGt7Wo

— Bigg Boss (@BiggBoss) November 21, 2016
After Karan Mehra and Lokesh's eviction 10 players are left in the race to win the 10th season of controversial reality show
Bigg Boss
. Gaurav Chopra, Rahul Dev, VJ Bani, Lopamudra Raut, Monalisa (real name Antara Biswas) and Rohan Mehra are playing as team celebs. Manveer Gurjar, Manu Punjabi, Nitibha Kaul and Swami Om make team Indiawale.