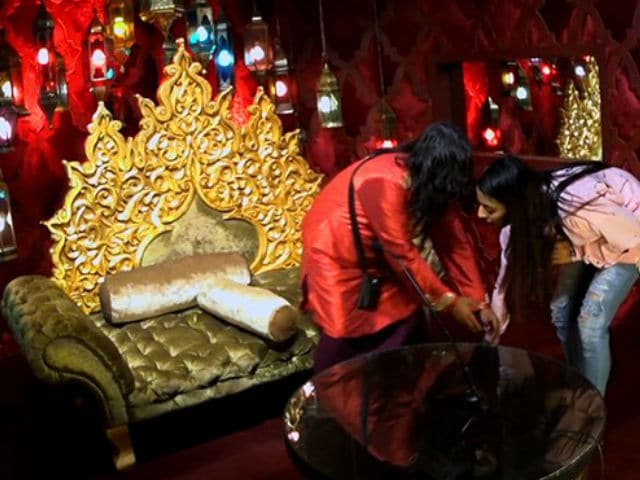 Highlights
Swami Om and Bani had a major shouting match
Swami Om exits the house due to personal reasons again
Manveer and Manu are the only ones who are not nominated
New Delhi:
Actor
Gaurav Chopra's eviction did not change much
in
Bigg Boss 10
as the remaining contestants still fought (a lot) and defied Bigg Boss' orders (as usual) in the episode which aired on January 2. The Day began with casual bickering between Monalisa and Manu Punjabi, Lopamudra Raut and Rohan Mehra, and Swami Om and Nitibha Kaul. Manu was upset with Monalisa because she woke him up in the middle of night for a frivolous conversation; Monalisa was upset till the time Manu apologised to her. Rohan and Lopamudra tried to resolve their previous day's argument, only they ended up with a new fight. Swami Om was being his usual annoying self and therefore Nitibha lost her cool.
Bigg Boss gave the housemates a new reason to fight as he announced the nominations announcement for the upcoming week. Now, usually the contestants would individually nominate two people in the confession room and the ones with maximum votes would get nominated for elimination in the forthcoming
Weekend Ka Vaar
episode, which is
hosted by Salman Khan
.
This week, however, Bigg Boss divided them into teams of two and asked to nominate one person from each pair with mutual consent. The pairs were - Bani and Swami Om, Monalisa and Manu and Lopamudra and Nitibha. Rohan, who is
nominated for the entire season
after his altercation with Swami Om, was out of the process. Manveer, who is the current captain, could not be nominated either.
Bani and Swami Om failed to reach a consensus. Swami Om (being Swami Om) thinks he should not be nominated. Bani reasoned with him saying that between the two of them, Swami Om is the least liked and has more crosses than ticks on his deeds chart. Swami Om broke down and said that he doesn't want to leave the show until Bani forgives him. They bickered loudly and Bani even gave Swami Om a taste of his own medicine. Bani absolutely refused to get nominated when the comparison was with Swami Om.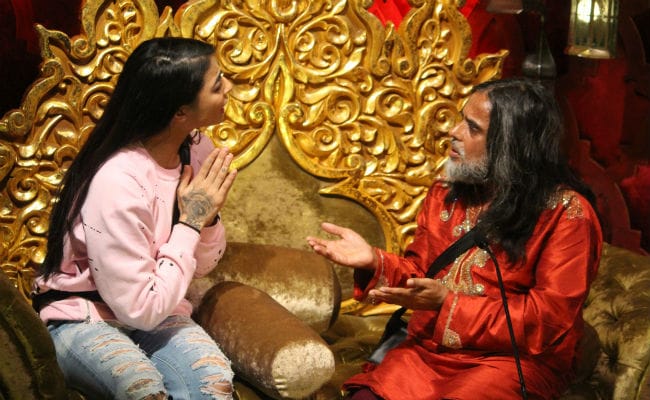 Nitibha and Lopamudra also failed to complete the task by nominating one person. Lopamudra said that she thinks her performance is better than Nitibha. Nitibha said that she feels that celebs have an advantage and since Lopamudra has a better fan following than she has and therefore she should nominate herself. Lopamudra said that she will be up against strong contenders and she couldn't nominate herself.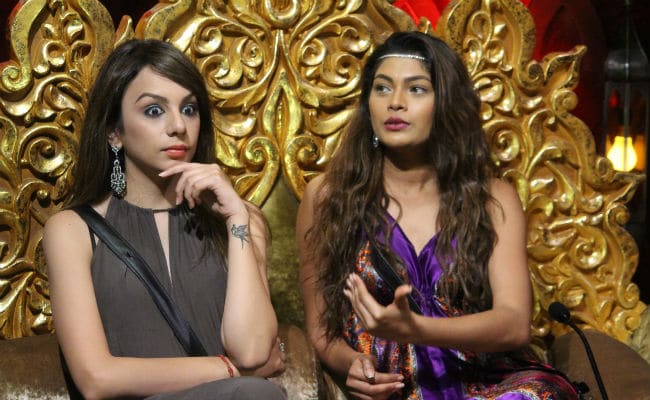 Monalisa and Manveer have no issues. After deliberation they mutually decided to nominate Monalisa. Manu initially wanted to nominate himself but Monalisa convinced Manu to nominate her. Bigg Boss was (predictably) angry that out of three pairs only one could complete the task. As punishment Bigg Boss nominated the feuding pairs. Therefore Swami Om, Bani, Lopamudra, Nitibha, Monalisa and Rohan were nominated for eviction.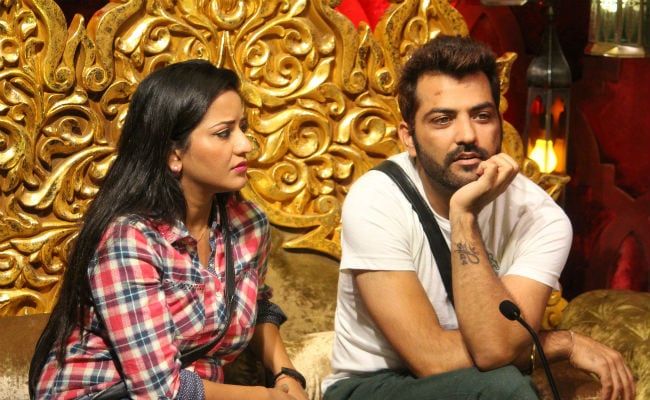 After the announcement, Swami Om again made an exit due to some personal issues in the world outside the boundaries of
Bigg Boss 10
. However, he returns in the next episode as shown in the precap.