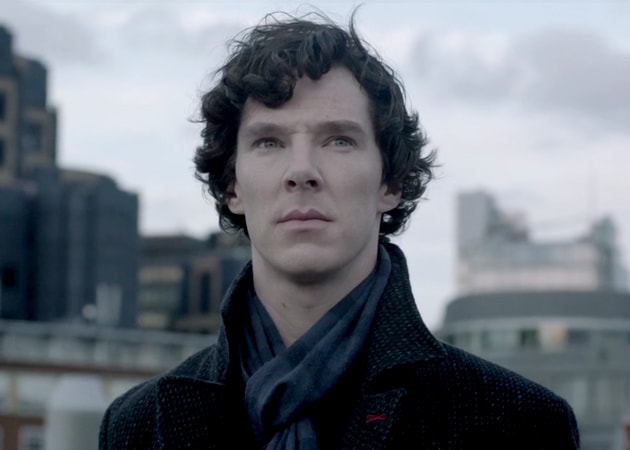 London:
Actor Benedict Cumberbatch, who plays the role of Sherlock Holmes in BBC series TV series Sherlock, says the detective avoids sex because he is more interested in crime.

The actor attained global fame playing a modern version of the fictional detective and his portrayal has left fans speculating as to whether the sleuth is "asexual".

Speaking to the Elle UK magazine, Benedict insists his alter ego has to avoid erotic acts because relationships would get in the way of his investigations, reports femalefirst.co.uk.

"He's asexual for a purpose. Not because he doesn't have a sex drive, but because it's suppressed to do his work. Cold showers, looking at a lot of dead bodies, that'll do it for you," the 38-year-old said when asked whether Sherlock would be good in bed.

Benedict, also known for his role in the movie The Fifth Estate, is currently in a relationship with Sophie Hunter, but he admits the dating has become more complicated since he became famous.


"It's a really double-edged sword, you know. You discover why people find you attractive, in a relationship or a tryst, and if it's just to have a go on you or try you out, then I can smell that a mile off," said the actor.
With his career at an all-time high with roles in films such as
Star Trek Into Darkness, The Imitation Game
and
12 Years a Slave
as well as
Sherlock
, Benedict has started to turn his attention to his family.
He said, "I can imagine I'll look back at this point in my life and think 'Wow that was really extraordinary', but at the same time I hope I'm looking back and going, 'Oh, that was the moment I got on with life and realised things beyond myself'."
"Without using words like 'marriage', 'children' and 'family' - although I have just used those words - put it this way, I hope I've got other people to look back with me at that point. I hope I'm surrounded by family," he added.