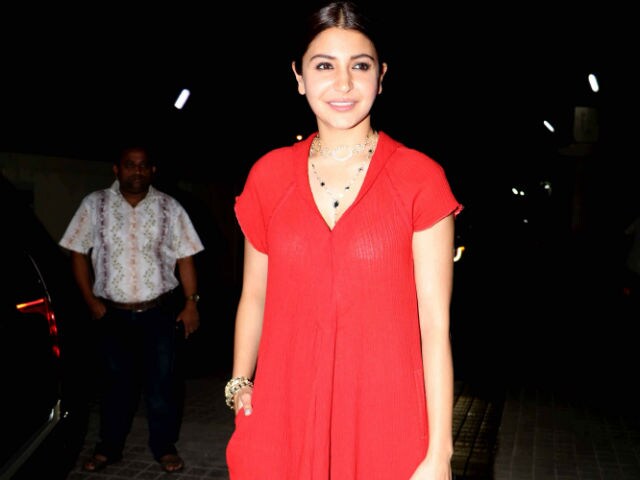 Highlights
I am very practical as a person, says Anushka
I don't understand flirting. I am zoned out, she adds
Ae Dil Hai Mushkil will hit the screens this Friday
Mumbai:
Anushka Sharma says
she is practical when it comes to matters of the heart as she does not believe in love at first sight.
"I am very practical as a person. I don't fall in love blindly or at first sight. I don't understand these things. I never come to know if somebody is in love with me, they (boys) will have to hold placards and say,"
Anushka told PTI in an interview here
.
"I don't understand flirting. I am zoned out. Someone has to say to me they love me as I often consider them (boys) as friends," says the actress.
Anushka's upcoming film Ae Dil Hai Mushkil
is about unrequited love so, when asked whether she ever had a heartbreak in a real life, she says, "No, I am practical."
"I don't have a crush on anyone easily. When my friends in college had crushes, I used to think something is wrong with them. I just chill out. I find Tom Hardy very hot. About Bollywood actors I don't think like that as I know them."
Asked whether she has any advice to give to actor on love Anushka says, "They all know everything. I don't like to talk about my personal life so I will not talk about others. I don't give advice. I give advice to only my mother, father and brother on health."
Directed by Karan Johar,
Ae Dil Hai Mushkil
also features Ranbir Kapoor
, Aishwarya Rai Bachchan. It has Fawad Khan in special role and Shah Ruklh Khan in cameo. The film releases this Friday.
(This story has not been edited by NDTV staff and is auto-generated from a syndicated feed.)