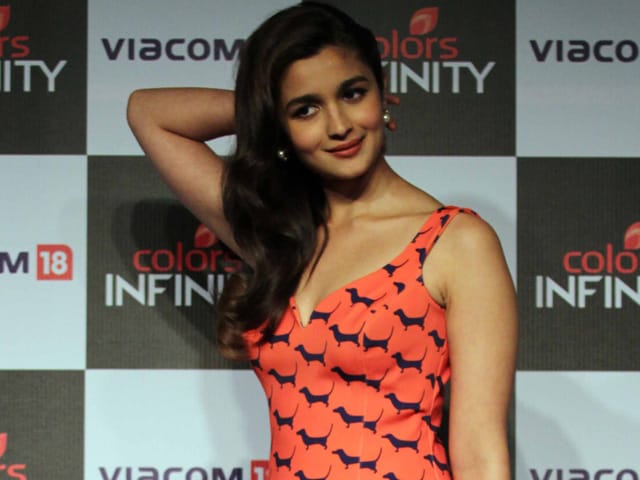 Mumbai:
It's easy to imagine that stars with dazzling professional and personal lives have no time to be couch potatoes but it seems that even or perhaps in spite of her busy schedule Alia Bhatt likes to veg out.
So as Alia turned co-curator of an upcoming English entertainment channel along with Karan Johar we had to ask if Alia would ever consider acting in an international TV show too.
Alia said, "Kudos to Priyanka for doing it. International TV is so phenomenal at the moment, especially their screenplays. So yes I would love to do something like that if the opportunity comes along".
Though we have to say that fact is often more fascinating than fiction and if you're tired of keeping up with the Kardashians well maybe the Bhatts can provide a more novel approach.
"Sometimes I look at my family and think we could have a show like that because we are all a bit mad. Think of how much love, admiration and yes maybe even hatred that we would get. We could call it 'Bhatt Banter'."
Well the idea is in place and the show title as well. Seems like it would have 'Bhatt' natural to take this forward! Kim Kourtney and Khloe had better watch out.