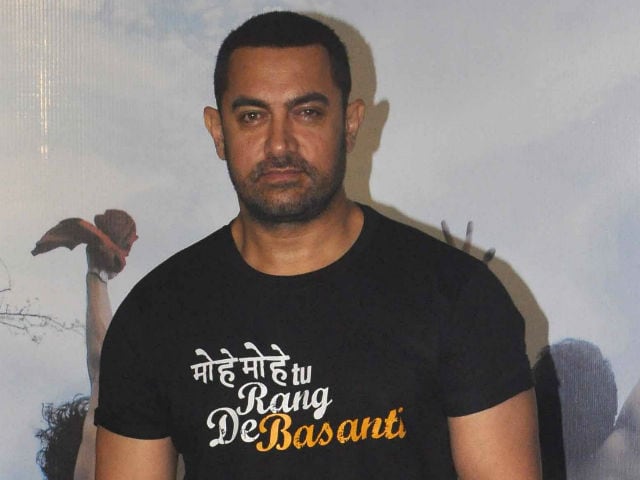 Mumbai:
It was the 10th anniversary of
Rang De Basanti
, but the media was simply counting the minutes till Aamir Khan could be asked about the recent intolerance controversy.
It seemed for a few minutes that Aamir wasn't going to take the tough questions, but false alarm it was just a loo break. He was back in the hot seat in a few minutes and seemed to almost welcome setting the record straight.
Aamir repeated over and over again "I have never said India is intolerant. I am not leaving the country. I was born here and I will die here."
The actor seemed to be keen to wear his patriotic fervour on his sleeve as he urged people to remember his attempts at nation building through his films and of course his television show
Satyamev Jayate
. (Also Read:
Aamir Won't Leave India, Says Shouldn't Have Shared Private Conversation
)
But while it may have sounded like Aamir was trying a tad too hard to exercise damage control, one comment did ring true. "I shouldn't have shared something Kiran told me in private on a public platform and she made sure I knew that in no uncertain terms," he said.
Aamir has been making news for all the wrong reasons of late, barring his support for Sunny Leone, but there was finally some good news. When asked if we would see him work with his
Rang De Basanti
and
3 Idiots
co-stars Sharman Joshi and Madhavan again, Aamir said: "Yes Raju (director Rajkumar Hirani) was saying something about this. But it's not confirmed as yet."