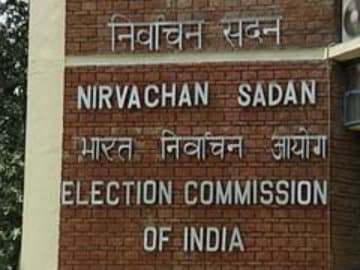 New Delhi:
The Election Commission today raised the ceiling on poll expenditure for a Lok Sabha seat from Rs 40 lakh to Rs 70 lakh, effecting a 75% hike in the amount of money that a candidate can spend on his campaign.
The poll panel, likewise, revised the expenditure cap for election to an assembly seat, enhancing it to Rs 28 lakh from the existing Rs 16 lakh, marking an increase of 75%.
The new spending thresholds will come into effect after the centre notifies the revised figures. The Lok Sabha election, due by May, will be held in accordance with the revised spending guidelines.
The Election Commission has, in the past few weeks, been holding consultations with experts and representatives of various political parties on the proposal to raise the expenditure levels for candidates to the Lok Sabha and state assemblies. The overwhelming view was that the poll ceiling should be raised in keeping with the inflationary pressures. An all-party meeting held on February 4 had described the existing spending ceilings as "impractical.''
The poll panel has, by convention, revised the expenditure cap every five years. It was tweaked last in 2011, when the ceiling for a Lok Sabha seat was raised from Rs 25 lakh to Rs 40 lakh.