Agartala:
Manik Sarkar, four-time Chief Minister of Tripura,
checked out of his official residence of 20 years and moved into his new home in the CPM office building on Thursday, a day before his successor Biplab Deb's oath ceremony.
His new home is two rooms in a guest house around half a km from the duplex bungalow on Marx-Engels Sarani, where he lived till yesterday.
"Mr Sarkar would be living in one room of the party office guest house with his wife Panchali Bhattacharya," said CPM leader Bijan Dhar.
In a country where politicians in power are used to plush homes and lavish settings, Manik Sarkar, who was named "India's poorest chief minister", is a refreshing anomaly.
After moving into the CPM guest house without much production, he reportedly told the cook that he would eat whatever is cooked in the party office kitchen. On Thursday evening, it was here that he received BJP leader Ram Madhav, who wanted to invite him in person to the oath ceremony of the new BJP government.
"He has already sent packets of books and clothes and some CDs to the party office. Mr Sarkar might shift to a government quarter if he is allocated one by the new government," Mr Das said.
Manik Sarkar's wife had earlier told Press Trust of India that she would be donating Marxist literature and books to the party office library and the Birchandra Central library in Agartala. The couple has no children.
The BJP demolished the Left citadel in the Tripura election, ending 25 years of uninterrupted rule of the CPI(M)-led Left Front and the 20-year reign of Manik Sarkar.
Reports say Manik Sarkar has left it to his party to decide where he will stay.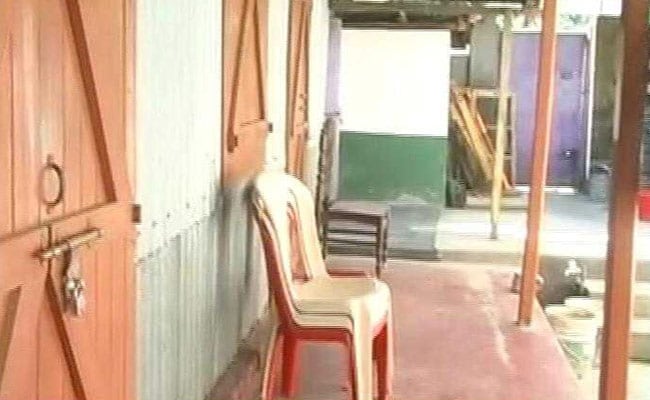 He also has an ancestral home in Agartala, a 900 square foot property where his relatives stay.
It is his only property and the house from where he started his political career - a tin and wood structure that seems untouched by change.
"I know him as a very simple and honest man since childhood. He did everything himself and even walked to his party office," said his niece.