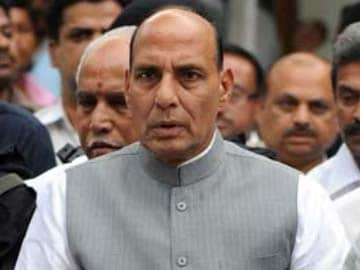 Lucknow:
Even as the BJP's leaders deny reports of deep differences in the run up to the national elections, the party appears to be confronting more problems over allocating constituencies in Uttar Pradesh to its top men.
Sources say Lalji Tandon, who represents Lucknow in the Lok Sabha, has made it clear that he may vacate his seat for the BJP's prime ministerial candidate,
Narendra Modi
, but will not offer the same favour to party president Rajnath Singh.
However, Mr Tandon, who is 78, told NDTV this morning that he has not been approached yet about making room for Mr Singh, who he said he greatly respects.
Mr Tandon also said that he will respect his party's decision, but will not seek another constituency, if indeed, he is made to surrender Lucknow.
Mr Tandon was elected as the parliamentarian from Lucknow in 2009. The constituency is prestigious because Lucknow is the capital of India's most populous state, and because for many years, it was represented by the BJP's gold standard for leadership, Atal Bihari Vajpayee.
Yesterday, Murli Manohar Joshi, who represents Varanasi in Parliament, said that if he is asked to, he will, like a "disciplined soldier", accept the BJP's decision to field Mr Modi from his constituency.
Mr Joshi, 78, also refuted reports that he has privately indicated his deep resentment of this prospect to the party's top rung.
Meanwhile, senior leader LK Advani denied reports that he has criticized the BJP for resembling a "one-man show" for being too centred on Mr Modi in its campaign.
(Read)