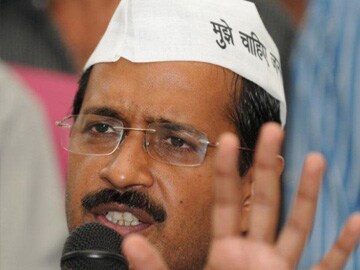 New Delhi:
The Aam Aadmi Party or AAP lost a senior leader and early supporter today, who derided the party for choosing to function now "like a private limited company."
Ashok Aggarwal, a lawyer-activist, was one of the 24 members of the party's national executive committee.
He said, "The movement seems to have become directionless...the connect of Aam Aadmi is on the wane and a group of elite individuals is promoted to take over the party. "
AAP spokesperson Deepak Bajpai said, "It is unfortunate that Mr Aggarwal has quit the party. But he never raised these issues at a party forum."
Sources in AAP also say that Mr Aggarwal's resignation is in retaliation for the party over-looking him to choose former journalist Ashutosh as its candidate from the Chandni Chowk constituency in Delhi.
Noted dancer and social activist Mallika Sarabhai, who joined AAP in January, has in the past been critical of Kumar Vishwas, who will run against Congress Vice-President Rahul Gandhi. Ms Sarabhai had said in January that Mr Vishwas should explain videos that show him making offensive remarks about women and Muslims.
Ms Sarabhai told the Press Trust of India today that AAP has not contacted her to run as a candidate in Gujarat. "I will not contest as an independent and I don't want to contest at all," she said, adding that she will campaign for the party if asked.
Madhu Bhaduri, a former diplomat and one of the founding members of AAP, quit the party in February over a controversial midnight raid in a Delhi neighbourhood by then Law Minister Somnath Bharti, who allegedly accused African women living there of trafficking drugs and sex.