New Delhi:
An average Indian boy, after getting 90% per cent in 12th board exam would think of his prospective career and rush to enroll in the best under graduate program available, but average is not for Varshil Shah. Varshil, who is from Gujarat, scored 93.06% marks in the recently held Gujarat board exams for class 12th and made his way in the 99.99th percentile. But instead of and under graduate degree, his eyes are on eternal happiness and harmony. Varshil has decided to leave the worldly worries behind and will be taking up the life of a Jain muni.
Varshil's father, Jigar Shah is an income tax officer and mother Ami Shah is a homemaker. He took the decision to don white robes and turn to an ascetic life almost a fortnight ago when the result for Gujarat Board class 12 (general stream) was declared. According to his relatives, Varshil had always leaned toward religion and observed all religious practices and lived a simple life. He was always confident of getting good marks and did not even check his result after it was declared as he had already decided his future course of action.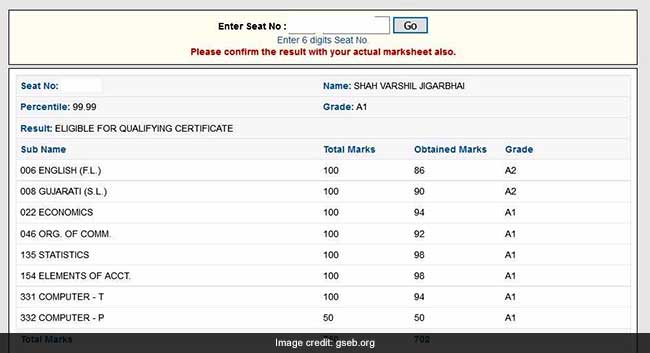 Varshil was inspired to embrace asceticism from his guru Kalyan Ratnavijaysuri Maharaj. His guru helped him realise the relevance of Jainism in the modern world and made his resolve stronger for joining the ranks of Jain Acharyas.
Varshil will take Diksha in Surat in the presence of his family, several devotees and Jain Acharyas. The preparation for the event has already begun. The event would be attended by Jain acharyas such as Kalyanvratnavijayji and Vijaynarchandrasuri.
Click here for more
Education News