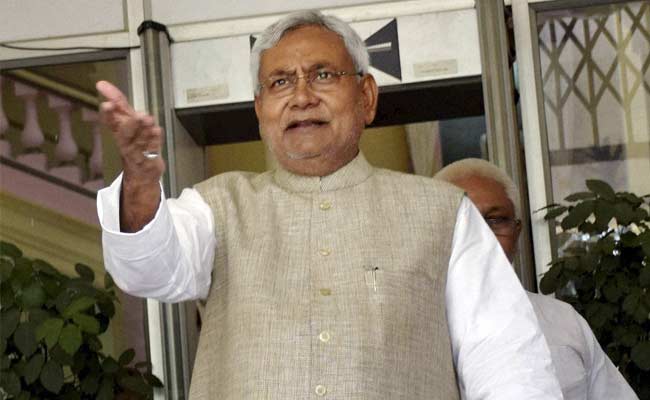 Patna:
Bihar Chief Minister Nitish Kumar today promised to take education sector to "dizzying heights" for which a number of measures have been taken to develop infrastructure and enhance enrolment ratio of students. "Bihar has been a hub of higher education in distant times. Scholars like Chanakya and Aryabhatt have been bornhere ... There were great institutions like Nalanada and Vikramshila universities here," he said at a conference of vice-chancellors and pro vice-chancellors at the Raj Bhawan. "We want to take Bihar's education sector to the dizzying heights of those great times in the distant past," Kumar said adding his government has increased budgetary allocation of education department several times over the years from Rs 4261 crore in 2005-06 to Rs 21,897 crore in 2016-17.
The state government has allocated Rs 25,000 crore for the education sector for current fiscal which comes to around 20 per cent of the total budget, the chief minister said.
The University Service Commission has been set up and rules were being framed to expedite recruitment of teachers.
Stating that large number of students were studying in other states due to shortage of good higher education institutions, he said that the state government has not only revived Nalanda University but framed law to clear decks for setting up more such institutions.
Kumar said the state government has set a target to increase gross enrolment ratio in higher education at 30 per cent after succeeding in its ambition to take enrolment in primary to secondary education to nearly 100 per cent. He asked the state universities to chart out academic calender and ensure its implementation so that the local students should not suffer in any manner in appearing for competitive examinations.
The chief minister said the student credit card scheme has been started under which the students going for higher education can avail education loan upto Rs four lakh. The government will give guarantee for not only the principal amount but also on interest component.
In addition to the students credit card, the scholarship schemes will remain in place as alternative incentive for the students, he addded.
(Except for the headline, this story has not been edited by NDTV staff and is published from a syndicated feed.)