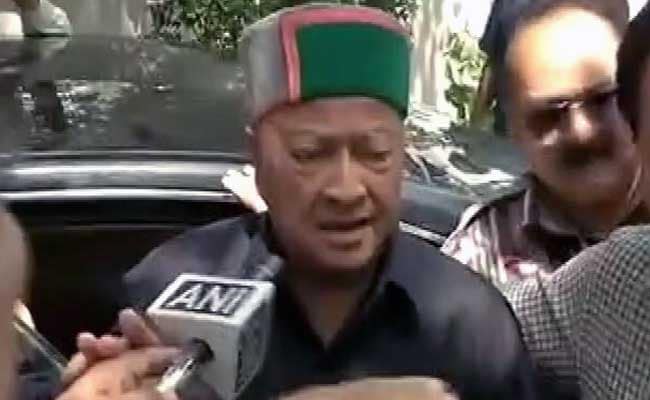 New Delhi:
Himachal Pradesh Chief Minister Virbhadra Singh today justified opening a number of educational institutions and hit out at the BJP for criticising the move by the State Government. "Education of the girl child has always been high on my agenda and 40 such new government colleges have been opened in remote and far flung areas during the past 4 years and the enrollment of girls have surpassed boys in colleges and university," he said while addressing a public meeting at Mamleeg in Solan district.
He said that the BJP had been criticising the government for opening more colleges but the initiative has helped in increasing enrolment in higher education and Himachal Pradesh was rated among the top states in this regard. Lashing out at the BJP for "stooping too low", the Chief Minister said that he knew the pulse of every BJP leader and their tactics to run away from meaningful debate and level false and malicious charges to tarnish the image of Congress leaders.
He said it has become the habit of the BJP to create furore in the state Assembly to divert the attention of the people from real issues.
He said that the per capita income of the state has gone up to Rs 1,47,277 which speaks in volumes about the progress in the state. Health Minister Kaul Singh Thakur said that 154 Kannungo Circles were opened in the state besides 20 tehsils and 35 sub-tehsils during the last four-and-a-half years.
Thakur claimed that the development had come to a complete halt during the BJP government in the state and now its leaders are opposing the development on one pretext or the other.