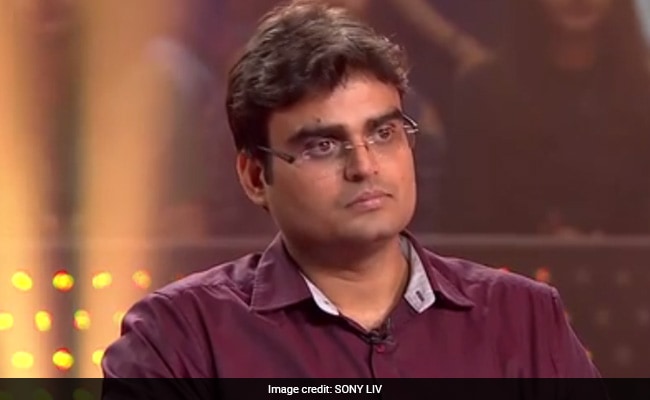 New Delhi:
When he made it to the hot seat on Kaun Banega Crorepati 9 (KBC 9; episode 32), Dr Vinay Goyal became one of the few bureaucrats who have appeared on the show, so far as contestants. Dr Goyal is an IAS Officer from Jind, Haryana and is posted in Thrissur, Kerala as Assistant Collector Under Training (ACUT). Having secured 79 rank in civil services exam 2015, Dr Goyal fulfilled his dream of helping larger mass of population. The transition of his career from MBBS to India's top bureaucrat level is one of its few kinds in the country.
'Service is the most important part of Indian Administrative Service,' said Dr Vinay Goyal while expressing his concerns for underprivileged children in the country. He shared his work experience at Kerala and remarked the 'beauty of the job' and described the spirit of the country and unity in diversity.
When asked about his preparation for the toughest examination, he said a meeting with a senior, who had then secured 81 rank, during internship first time made him think about the exam. He decided to quit his job for the exam.
Dr Goyal completed his MBBS from PGIMS, Rohtak in 2013 and cleared the civil services exam 2014 with All India Rank 628 and has also worked as a medical officer for 6 months.
Post his selection in the civil services, Dr Vinay Goyal, made it to the headlines once again for his appearance as a contestant in KBC 9 which airs on Sony TV. He appeared to be a confident contestant and played well in the show. He quit the show and took home Rs 12.50 lakh.
Click here for the KBC questions
.
Dr Goyal quit the show in the last question about an Indian cricketer, of Indian origin, who made his Test debut against India in 2016. When the show host, Amitabh Bachchan, asked him about his favorite football team he answered it is Brazil. However in FIFA U-17 he will support India, he said.
Apart from studies, Dr Goyal plays badminton, football and is an ardent lover of music.