New Delhi:
We all had teachers who have made a difference to our lives. Teachers, from pre-school to university level, have the power to make or break lives with the power of their influence. To celebrate the lives of teachers who create significant changes in their students' lives, India celebrates National Teacher's Day on September 5 every year. In India, Teacher's Day is celebrated in honour of Dr Sarvepalli Radhakrishnan, who was born on September 5, 1888 at Tirutani, Madras Presidency of then British India. Dr Sarvepalli Radhakrishnan was an Indian philosopher and statesman who was the first Vice President of India and the second President of India. Dr Sarvepalli Radhakrishnan is also a Bharat Ratna recipient.
Since the year 1962, India
has commemorated Dr Dr Sarvepalli Radhakrishnan's birth anniversary
by paying tribute to its hardworking - and admittedly under-appreciated - teachers and gurus with the Teacher's Day.
Since the Teacher's Day is around the corner, it is important to know more about Dr Sarvepalli Radhakrishnan, in whose memory the day is being celebrated.
Dr Sarvepalli Radhakrishnan: His academic Career
Dr. Sarvepalli Radhakrishnan was born on September 5, 1888, in a middle class family in the pilgrim town of Tirutani. His father, it is said, did not want his son to learn English, instead wanted him to become a priest. However, a feature by Press Information Bureau says that, the talents of the boy were so outstanding that he was sent to school at Thirupati and then Vellore.
Later, Dr. Radhakrishnan joined the Christian College, Madras, and studied philosophy there. Drawn by accident into the world of philosophy, Dr. Sarvepalli Radhakrishnan by his confidence, concentration and strong convictions went on to become a great philosopher the country have ever produced.
According to Columbia Electronic Encyclopedia, the main part of Dr Sarvepalli Radhakrishnan's life was spent as an academic; he was a philosophy professor at Mysore (1918-21) and Calcutta (1921-31, 1937-41) universities and also held a professorship in eastern religion and ethics at Oxford (1936-52).
Dr Sarvepalli Radhakrishnan was performed as vice chancellor of Andhra University and Benares Hindu University. He was also the chancellor of University of Delhi from 1953 to 1962.
Dr Sarvepalli Radhakrishnan as a statesman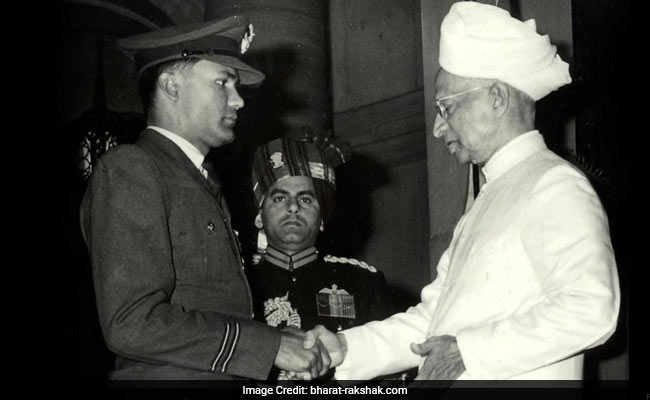 Teacher's Day 2017: Dr Sarvepalli Radhakrishnan, In his Memory Teachers Day Is Being Celebrated
Dr Sarvepalli Radhakrishnan was ambassador to the Union of Soviet Socialist Republics (USSR) from 1949 to 1952 and vice president of India from 1952 to 1962 before his election as president of India. He was president from 1962 to 1967
He stressed the need for India to establish a classless and casteless society. As a philosopher, according to Columbia Electronic Encyclopedia, Radhakrishnan espoused a modern form of Hinduism that attempted to reconcile the world's religions.
Dr Sarvepalli Radhakrishnan: Social Commitment
According to the feature prepared by PIB, Dr. Radhakrishnan moved beyond being a mere academic and sought to engage his philosophical and religious studies in the political and social developments of the contemporary context.
Dr Sarvepalli Radhakrishnan believed that, in India, the duty of a philosopher was to keep in touch with the past while stretching out to the future.
This commitment to society, according to PIB, 'the crusading urgent tone in his scholarly writings, the modern note in his interpretations of even classical texts and his intellectual resistance to the deforming pressures of colonialism gave Dr. Radhakrishnan a distinct public image'.
"In the East and the West synthesis, Radhakrishnan's philosophical output is noted, for it involves an integration in which the West's endeavour to better the world, through the application of science and technology, is not underestimated," says Dr Gopal Singh in his article 'Radhakrishnan as a Philosopher'.
'What this implies', Dr Singh added that 'is that unless such endeavour is subordinated to the attainment of humanistic and universalistic ideals-a kind of 'kingdom of spirit'-, we will not really be able to change the human condition on earth. At no time is this seen to be more relevant to the earthly situation than to the one prevalent today'.
He was different from the usual run of politicians and academicians India have ever produced.
Among his works are Indian Philosophy (2 vol., 1923-27), The Philosophy of the Upanishads (1924), Eastern Religions and Western Thought (1939, 2d ed. 1969), East and West: Some Reflections (1955), and Religion in a Changing World (1967). Dr Sarvepalli Radhakrishnan was knighted in 1931.
Dr Sarvepalli Radhakrishnan: Criticism
A study on Dr Sarvepalli Radhakrishnan by Robert N. Minor, "Radhakrishnan as Advocate of the Class/Caste System as a Universal Religio-Social System" brought out how the philosopher-statesman thought of caste system.
"It is at the deeper level of the true Self within that the caste system, he (Dr Radhakrishnan) said, actually promotes both equality and democracy. As a working out of 'Hinduism,' which is for Radhakrishnan Neo-Advaita Vedanta, caste, he assumes and asserts but does not argue for, is also based on Neo-Advaita Vedantic views of reality", Minor said.
'Though he rejected the system of caste as having 'no contemporary value,' Minor observed that, 'the fourfold class system, he argued, is the singular valuable model for all human society. As he did when he defended 'Hinduism' in general, his position of defending the tradition turned into the advocacy of 'the Hindu' social system, with the recognition it gives to inborn propensities and with its hierarchy of spiritually developed people, as the exclusive approach to the perfection of all the earth, sarva mukti which, in the end, was Radhakrishnan's ultimate concern'.
Minor is also the author of 'Radhakrishnan: A Religious Biography'.
Read also:
Teacher's Day 2017: 5 Indian Teachers Who Transformed Education In India
Teacher's Day 2017: Vice President To Present National Award To Teachers At Vigyan Bhawan Tomorrow
Teacher's Day 2017: 'What Will I Do To Make India Clean', HRD Proposes Essay Competition For School Students
Click here for more
Education News
Get Breaking news, live coverage, and Latest News from India and around the world on NDTV.com. Catch all the Live TV action on NDTV 24x7 and NDTV India. Like us on Facebook or follow us on Twitter and Instagram for latest news and live news updates.