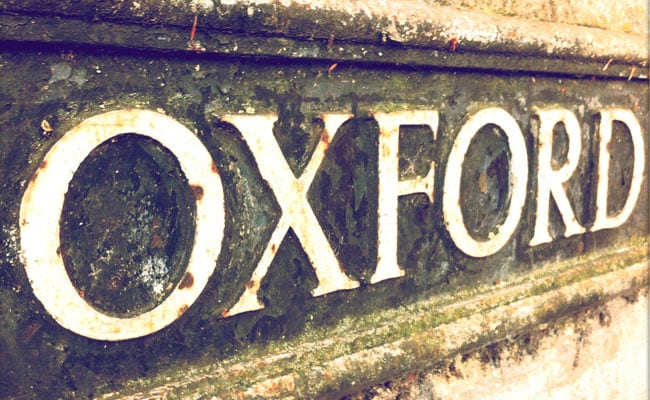 New Delhi:
Oxford University recently announced its first ever Global South Professor. Professor Rosinka Chaudhuri is the first ever Global South Fellow at Oxford. The Global South Fellowship, which is a new visiting professorship, is affiliated to The Oxford Research Centre in the Humanities (TORCH) and is a part of a larger aim to include more diversity in the curriculum at Oxford's humanities departments. Director of Torch, Professor Elleke Boehmer said about the fellowship, "The Global South Fellowships have been set up at TORCH in collaboration with host departments and colleges to deepen and widen our understanding of the world beyond what used to be called the west or the Anglo-American world."
She said that the aim is to introduce academics and students to new interdisciplinary and comparative perspectives on a wider spectrum of knowledge than what is currently the part of the University's curriculum through the classes, interviews, and presentations given by the Global South Fellows.
She hopes that this will not only increase diversity in all senses in research and teaching at Oxford but will also inspire other universities which have a curriculum as restricted as Oxford to follow suit.
Talking about the first Global South Fellow, Professor Elleke Boehmer said, "Professor Chaudhuri's expertise speaks directly to these aims. Her knowledge and expertise are welcome at TORCH and are a timely contribution to work that is ongoing to make curriculums and conversations at Oxford more inclusive."
Professor Rosinka Chaudhuri is currently serving as the Director and Professor of Cultural Studies at the Centre for Studies in Social Sciences, Calcutta (CSSSC). Professor Chaudhari is looking forward to joining the University as the Global South Fellow and sharing her ideas and perspectives on literature, history, postcolonialism, world literature, and translation studies. During her fellowship, Professor Chaudhuri will also be affiliated to St Hugh's College and the Faculty of English.
The TORCH Global South Visiting Professorships Programme is designed in such a way to bring world-leading figures to the University of Oxford for at least one term. These leading figures would be included in the teaching and research environment, hosted by leading academics in the humanities.
The programme is being funded by the Andrew W. Mellon Foundation, and is a collaboration between the Faculties of the Humanities Division and Colleges of the University of Oxford.
Click here for more
Education News