New Delhi:
Teach for India alumni Jigyasa Labroo and Gaurav Singh are bringing arts into education in under-served schools so that children can find their voice.

With their project Slam Out Loud, they believe that art can create a space for expression and give children a platform where they receive unconditional positive regard.

Slam Out Loud is a project under the foundation 'Arts for Social Change, India,' that works at the intersection of arts, education and leadership development with a vision that "Every individual will have a voice that empowers them to change lives".

According to co-founder, Ms. Jigyasa, they realised that the idea of education in low-income schools is limited to academic outcomes and job-security.

"We started with learning through the arts in the classroom and in an attempt to get our students to develop 21st Century life and leadership skills along with the values of open-mindedness, tolerance, active listening, empathy... we conceptualised Slam Out Loud," she talked about the origin of the project.

Now, Slam Out Loud provides access to artistic opportunities and art based learning to individuals who face socio-economic, physical or emotional barriers to exploring arts.


For instance, Suraj and Nitish lead sports coaching for the rest of the boys in their community, Anjali teaches younger kids around her house, Jyoti and Chanda teach their juniors at school and many other children take their gift of expression to other children, creating spaces for more voices.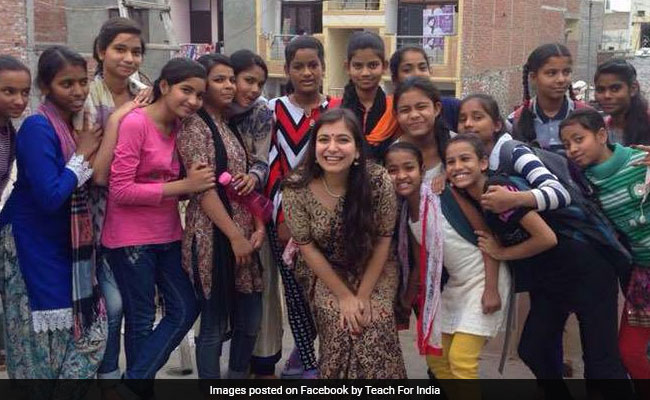 In addition to the Jijivisha fellowship, where artists are guided through a sustained workshop series in 25 learning spaces across Delhi, Slam Out Loud aims to reach 12,000 students in the coming 3 years.

They are also partners at Project Anjuman by Creatnet Education, through which they aim to take the arts to 300 schools across Delhi, this year alone.

Their work is partly funded by the Delhi Government, and partly reliant on fundraising. To learn more about their work and contribute to the fundraiser, visit their Milaap page.

Click here for more Education News
Get Breaking news, live coverage, and Latest News from India and around the world on NDTV.com. Catch all the Live TV action on NDTV 24x7 and NDTV India. Like us on Facebook or follow us on Twitter and Instagram for latest news and live news updates.