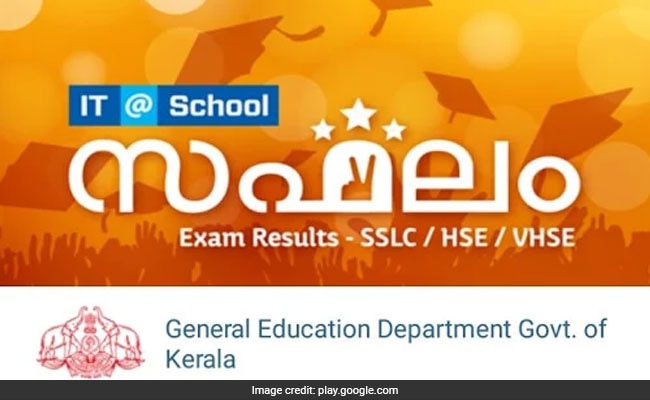 New Delhi:
Results of Kerala SSLC, HSC and VHSE exams will be available on Saphalam 2017 app, created by IT@School. This app is available at google play store to download. The office of the commissioner of government examinations of Kerala, under the education department of Kerala Government will announce the results of Kerala Secondary School Leaving Certificate (
SSLC
) - class 10 - examinations by May 5.
This official mobile application for inquiring SSLC results 2017 has been downloaded for more than 50,00 times so far.
With this app, a user will get School wise, District wise and DEO wise results in the Result Analysis Link.
The user will be able to save the result as PDF file and sharing options have also been enabled in the app.
While accessing the results through the Saphalam 2017 app, the user will have to chose the exam (SSLC, HSC, VHSC) first, then have to enter the register number.
IT@School is a government project of Kerala State General Education Department which was was set-up to augment the IT education in schools and also to enhance the quality of IT education towards a complete ICT enabled educational system.
The Kerala education department will release HSC and VHSE results later.
Click here for more
Education News