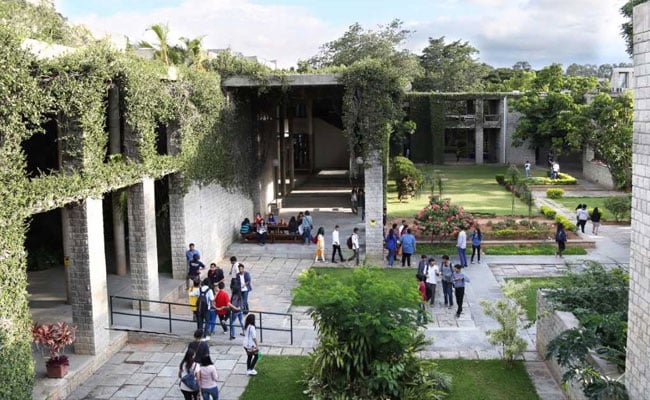 Bengaluru:
The Summer Placements for the Class of 2017-19 of the two-year Post Graduate Programme (PGP) at the Indian Institute of Management (IIM) Bangalore or IIMB, held between October 29 and November 1, witnessed enhanced participation and higher recruitment by both regular as well as new recruiters across sectors. All the 401 eligible PGP students were recruited by 130+ companies within the three recruitment slots in roles like Strategy Consulting, Analytics, Investment Banking, Capital Markets, Corporate Finance, Commercial Banking, Sales and Marketing, Business Leadership, Product Management, Operations, Category Management, IT Consulting and General Management.
"The slight downturn that we observed in the final placements of the batch of 2017, just eight months ago, has been corrected by a major resurge in hiring interest across all sectors for the IIMB summer placements," Chairperson, Career Development Services, IIM Bangalore Prof. Ganesh Prabhu said.
According to a statement from the Bengaluru based premier business school, there were 90 offers made in the domain of Strategy Consulting from Accenture Strategy (14), A.T. Kearney (13), Boston Consulting Group (13), Bain & Company (11), Strategy& (9), Roland Berger (9), Deloitte (7), McKinsey & Company (6), Alvarez & Marsal (4), Arthur D Little (2) and NRI (Nomura) Consulting (2).
The students also received 21 offers in Business Analytics, including offers made by American Express (4), KPMG Analytics (4), Goldman Sachs Strats (3), JP Morgan Quant (3), Sprinklr (3), Thoucentric (3) and Directi (1).
There were 27 offers made in the Investments and Capital Markets domain by firms including Goldman Sachs (8), Barclays (4), Citibank (4), JP Morgan (4), BNY Mellon (2), JM Financial (2), Morgan Stanley (1), Reliance Treasury (1) and Temasek (1). Thirty-two offers were made in Corporate Finance and Commercial Banking from Citibank (4), Deutsche Bank (3), HUL Finance (3), Axis Bank (3), Reserve Bank of India (3), RBL Bank (3), ICICI Bank (2), Airtel Finance (2), Standard Chartered Bank (2), Yes Bank (2), Bank of America (1), DBS (1), Intuit Finance (1), Metro Cash and Carry (1) and Spandana Sphoorty (1).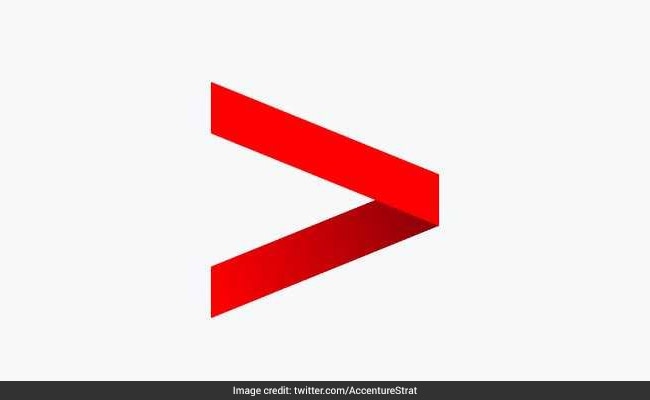 As many as 38 Leadership Track or General Management Track offers were made by international business groups and Indian business conglomerates, including Aditya Birla Group (10), Vedanta (5), Mahindra & Mahindra (4), Johnson & Johnson (4), Tata Administrative Services (4), RPG Group (3), CK Birla Group (3), Reliance (2), Bajaj Auto (1), Tolaram (1) and Wipro Global (1).
The Marketing and Sales domain had 51 offers, including AB Inbev (7), Hindustan Unilever (7), Proctor & Gamble (5), Mondelez (3), Asian Paints (3), Johnson & Johnson Consumer (3), JSW (3), Jubilant (3), Marico (2), Coca-Cola (2), Microsoft (2), Wipro Consumer (2), D'décor (2), GSK Consumer (1), Amway (1), Metro Cash and Carry (1), BPCL (1), Drums Food (1), People Interactive (1) and Sigtuple (1).
Fifty-four offers were made in the E-Commerce and Technology sector led by Amazon (27), Samsung (6), Flipkart (5), Danaher (3), InfoEdge (3), Visa (3), Sterlite (2), Zynga (2), Clirnet (1), Drivezy (1) and Lenskart (1). There were 23 offers made in the broad domain of Information Technology (IT) and IT Consulting from PwC Technology (6), Microsoft (4), Cognizant (3), Asian Paints IT (2), Capgemini (2), Standard Chartered Trans (2), Tata Consultancy Services (2), Hindustan Unilever IT (1) and Procter & Gamble IT (1).
Other major summer recruiters who made 68 offers included GEP Consulting (6), Airtel (6), IDBI Bank (5), Uber (5), Hindustan Coca Cola Beverages (4), Vodafone (4), Samsung Electronics (4), Samsung Products (4), Saint Gobain (3), Mytrah Energy (3), Altisource (3), Synergy Consulting (3), Auctus Advisors (2), Amplus Solar (2), Crisil (2), Mastercard Advisors (2), ReNew Power (2), AstraZeneca (2), GSK Pharma (2), True North (2), Dr. Reddy (1), KPMG Infrastructure (1), Airtel Supply Chain (1), Cloudtail (1), Adzzebra (1) and Russell Reynolds (1).
"IIMB continues to be the preferred campus for consulting, finance and analytics profiles with many firms increasing their usual number of offers. Marketing offers have also substantially increased this year with greater interest from top recruiters and students in this domain," Harsha Bhattad, student Placement Representative at IIM Bangalore said.
Another prominent management institute
IIM Calcutta
also recently concluded the summer placement process for the 2017-2019 batch and it successfully placed 100 per cent of students within two days. A total number of 180 firms from diverse sectors had participated in the summer placements at IIM Calcutta.
Amid the country witnessing a stormy jobs debate, Kerala based
IIM Kozhikode
's summer placements also witnessed about 100 recruiters offering 359 job opportunities. According to the data released by IIM Kozhikode, 9 students secured highest stipend of rs.3,00,000.
Click here for more
Education News