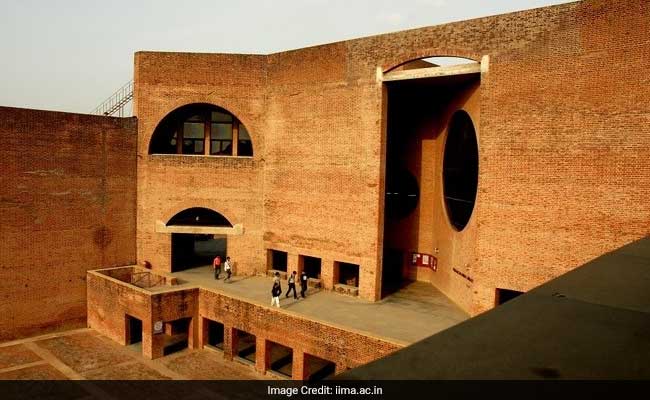 Ahmedabad:
For the first time in its history, Indian Institute of Management Ahmedabad (IIMA) invites its Alumni and Corporates to become part of the Heritage Campus by contributing to its conservation and restoration. Government of India has recognized conservation and restoration of IIMA's Louis Kahn Campus buildings as an important task and contributions for this are covered within the ambit of CSR in the Companies Act 2013 under "protection of national heritage, art and culture, including restoration of sights of historical importance as well as promoting education."
The iconic Louis Kahn Campus buildings have witnessed generations of academic life on campus and withstood Gujarat Earthquake. But age has taken its toll, requiring conservation and restoration on priority.
IIMA has recently received significant funding from individual Alumni and Alumni batches to support conservation and restoration of dorms, classrooms, and other infrastructure. IIMA had already announced to Media last year the TCS-IIMA partnership for restoration and upgradation of Vikram Sarabhai Library at IIMA, supported by an INR 20 crore funding by TCS Foundation.
Dorm D1 is being renamed the "D-1 Professor Kamla Chowdhury Dorm" in memory of a founding faculty of the Institute, with funding support of INR 3.5 Crores by individual Alum. Classroom 3 is being renamed "CR-3: Professor Labdhi Bhandari Classroom" in the memory of our distinguished faculty member, with financial support of INR 2.5 Crores also contributed by one of our Alumnus.
Classroom 4 is being renamed "CR 4: 1992 Batch Classroom," supported by INR 2.5 Crores contribution by the Silver Jubilee Reunion batch last December.
Read: More updates from various Indian Institutes of Management
"The time we spent at IIMA was among the best years of our lives. IIMA has given us much more than just an MBA degree -it is here we made lifelong friends, developed our personalities, and gained life skills that allowed us to pursue our careers with confidence. Giving back to the alma mater was always one of the top items on our agenda when we started planning our Silver Jubilee Reunion that was held in December 2016. We were fortunate that around the same time IIMA was embarking on a comprehensive restoration project for the Heritage Campus", The 1992 batch representative Mr. Birendra Baid said.
Click here fore more
Education News