New Delhi:
Patanjali Ayurved hired 10 summer interns from
IIM Rohtak
. According to a press release from Indian Institute of Management (IIM) Rohtak, this recruitment marked the beginning of a business relationship between IIM Rohtak and the Patanjali Ayurved. IIM Rohtak is amongst the very few management institutes that Patanjali recruits from, said the release.
The IIM Rohtak interns would be working in diverse fields in the Patanjali including data analytics, marketing, branding, finance, and corporate strategy. It is expected that IIM-Rohtak will be able to contribute to strong trajectory of Patanjali, which is already amongst the largest FMCG companies in the country.
A special recruitment session was conducted at the Herbal Park of Patanjali in Haridwar.
The students visited the Patanjali Research Foundation and Patanjali Yog Peeth to understand what areas of Patanjali's business they can contribute.
Later, students met Acharya Balkrishna, the eight richest man in India according to various media sources, Managing Director of Patanjali for an interactive session on how traditional Indian culture provided valuable management lessons to business.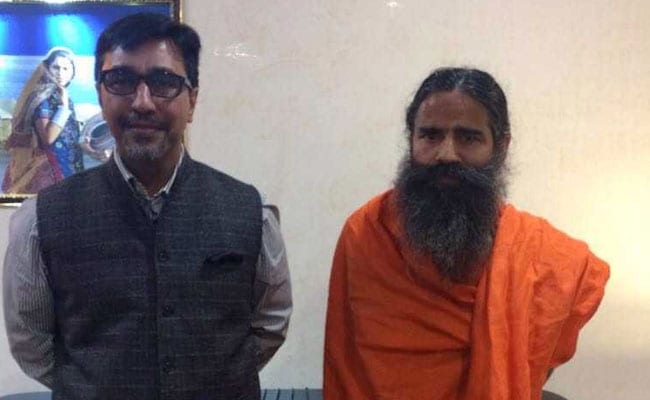 Prof Dheeraj Sharma, Director IIM Rohtak said that Patanjali recruiting from IIM Rohtak is a sign of their confidence in our students in assisting them in achieving their future growth plans.
This is a significant development for any management institute, he said.
IIM Rohtak will also be writing cases on the various tactics and strategies used by Patanjali to succeed in tough business environment. Further, Prof Sharma added that Patanjali's success mantra needs to be studied for pedagogical purposes which may then be possibly taught in selected management courses.
Patanjali Ayurved revenue is more than Rs 10,000 crore for the financial year 2016-17 and it is targeting Rs 20000 crores in financial year 2017-18. Patanjali Ayurved is fast expanding its dealership and distributorship across the country to cater to the rising demands of consumers, who are fast accepting various Patanjali products in their everyday lives.
The two month internship is integral part of the curriculum of the students. Internship allows students to engage actively with the industry in a synergistic manner such that the industry benefits from the skills and knowledge of IIM Rohtak students and students benefit from deeper practical understanding of business problems.
Other companies that continue to recruit from IIM Rohtak are Cognizant, Dell, Accenture, Tata Steel, among others. IIM Rohtak has maintained nearly 100% placement since its inception in 2009.
Click here for more
Education News