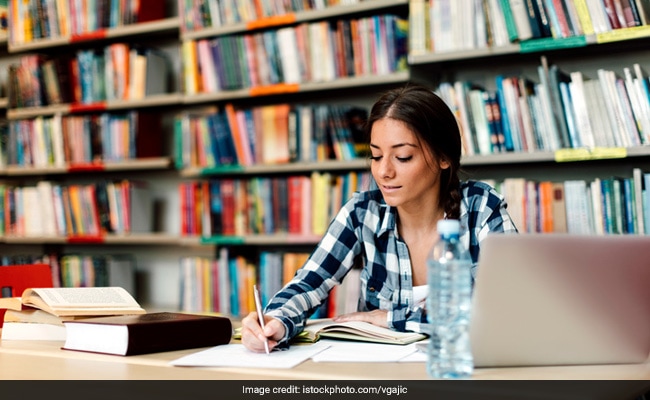 New Delhi:
If you have dreams of pursuing a career in management, there is a chance that you have heard the word GMAT too often. Graduate management Admission Test or GMAT is a computer-based test which is
conducted by GMAC
, a global non-profit council of leading business schools across the world. Apart from the fact that GMAT scores are accepted by a score of management institutes worldwide, GMAT score is accepted by over 90 management schools in India for admission to more than 200 management exams.
GMAT is considered in the same league as CAT exam. Students who have appeared for both the exams have claimed that the quantitative ability section in GMAT is easier in comparison to CAT but verbal can be tougher. One of the advantages which GMAT has over CAT is that GMAT is conducted throughout the year and an applicant can schedule the exam as per their own convenience.
What are the top management institutes accepting GMAT score?
In India alone there are over 90 institutes which accept GMAT score. Some of these institutes are the IIMs, IMT Ghaziabad, XLRI Jamshedpur, ISB, BITS Pilani etc.
Who can appear for GMAT exam?
There are no set eligibility criteria for appearing in a GMAT exam. However, for admission to a desired institute, GMAT score would not be enough and a candidate must fulfil the eligibility criteria as mentioned by the concerned institute.
GMAT Exam Dates And Application
GMAT is conducted round the year across the world. Students willing to appear for GMAT exam can select a date from the official website for GMAT exam (www.mba.com). To get available dates, they will first have to select an exam center. In India, GMAT is conducted 35 centres in 31 cities. Students can also apply for GMAT exam from the same website. The application process is completely online. The scheduling fee for GMAT is US $250.00
Read Here: NMAT By GMAC Application Process Begins
GMAT Test Pattern
GMAT exam is a three and a half hours duration test. The test comprises of four sections - Analytical Writing Assessment, Integrated Reasoning, Quantitative, and Verbal.
Analytical writing Assessment is of 30 minutes and will consist of 1 topic. Integrated Reasoning will have 12 questions to be completed in 30 minutes. Quantitative will have 37 questions to be completed in 75 minutes and Verbal will have 41 questions to be completed in 75 minutes.
Students appearing for GMAT will have the option to select the order in which they wish to attempt the sections. The three orders available to them are:
Analytical Writing Assessment, Integrated Reasoning, Quantitative, Verbal (original order)
Verbal, Quantitative, Integrated Reasoning, Analytical Writing Assessment
Quantitative, Verbal, Integrated Reasoning, Analytical Writing Assessment
GMAT Score
After you take the GMAT exam, you will receive five scores, one score each for the four sections and the total score. A new score feature now enables you to preview your unofficial GMAT scores before deciding whether to accept or cancel them.
Your score report will also be sent to 5 study programs selected by you before the test day within 20 days of your test.
Click here for more
Education News