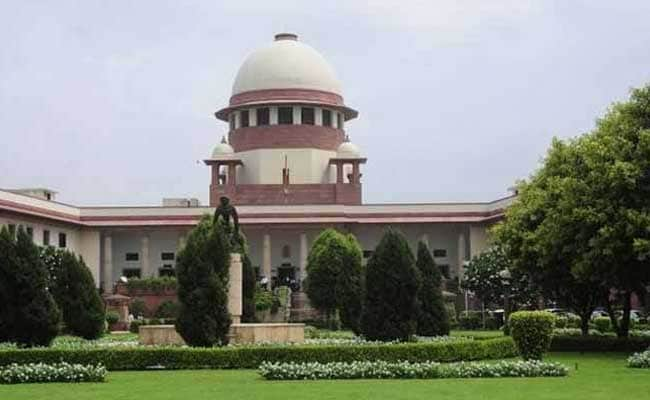 New Delhi:
Private schools in the national capital which have been mandated by the Supreme Court to take government nod for fee hike may knock the doors of apex court again. On Monday, the apex court had dismissed an appeal of committee of private unaided schools, located on land allotted here by DDA, challenging a Delhi High Court order asking them to take government's prior nod before hiking fees. A bench headed by Chief Justice J S Khehar said these schools have to take permission from the government before hiking fees as they are on land allotted to them by the Delhi Development Authority (DDA) and refused to admit the plea for hearing.
"We have another chance to challenge the order of Delhi High Court that mandated government nod for fee hike. We are just discussing the possible options of moving SC again," said S K Bhattacharya, Chairperson of Action Committee of Private Schools, which has over 1000 schools registered with it.
"It will be premature to comment on the content of the possible petition but we are working on it," he added.
The Government had last year ordered that private unaided recognised schools built on land alloted by DDA or other government agencies on concessional rates or otherwise shall not increase tuition fee without prior permission of the Directorate, prompting schools to take the legal recourse.
The Delhi High Court, in its order, had said that private unaided schools on land alloted by the DDA have to take prior government sanction before hiking fees and "schools cannot indulge in profiteering and commercialisation" of education.
The high court had also directed the Delhi government's Directorate of Education (DoE) to ensure compliance of the terms in letter of allotment regarding increase of fees by recognised private unaided schools on land alloted by DDA.
It had also directed DDA to take appropriate steps in accordance with the law against those private schools which violated the stipulation regarding fee hike in the letter of allotment.
The high court judgement had come on a PIL filed by an NGO which had sought that recognised private unaided schools on land alloted by DDA be directed to abide by the stipulation in letter of allotment to take prior sanction of DoE before hiking their fees.
Click here for more
Education News
(Except for the headline, this story has not been edited by NDTV staff and is published from a syndicated feed.)