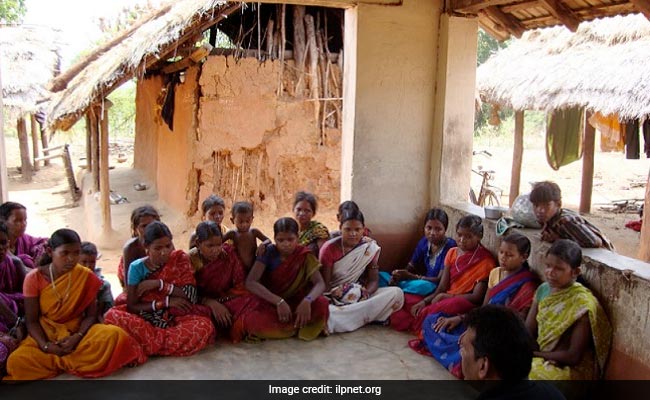 New Delhi:
A group of elderly women, unmindful of their failing eye sight and other ailments, in coastal Kerala, is on a mission to learn. For these women who have never been to school, the state government's 'Aksharasagaram' project for improving literacy levels in panchayats in the coastal areas has come as a boon. "I want to study till I breathe my last," 86-year-old Maniyeri Madhaviamma from Trikaripur in Kerala's northernmost Kasaragod said, despite her failing eyesight.
Echoing similar sentiments is Biyathumma (81) from Malappuram and 80-year-old Vyakulamma from Thiruvananthapuram. All the three are among the 3746 candidates, including men, who took the literacy examination here this month under the Aksharasagaram project.
The project is being implemented by the Kerala State Literacy Mission Authority (KSLMA) in association with the Fisheries department.
In the first phase, 81 coastal wards from 15 panchayats of Thiruvananthapuram, Malappuram and Kasaragod districts were selected for the project, P S Sreekala, KSLMA director, said. Ninety per cent of women in different age groups from the coastal areas have taken the exam.
In Malappuram, a Muslim dominated area, it was like a celebration for women to attend the classes, she said.
"This has given us lot of positive energy and we are hopeful more women from the muslim community will come for the classes', she told PTI.
In the coastal belt of Thiruvananthapuram, 1646 candidates appeared for the examination held on May 21 and the seniormost was Vyakulamma.
This was the first examination of her life, said P Prashant, state coordinator of the project, said. Initially, students are taught to write the alphabets, read them and taught simple mathematics. In the second phase, english alphabets are taught along with social studies, malayalam, basic sciences and english. In the third phase, hindi alphabets will be taught, he said.
"My parents never taught me as I was the eldest among my siblings. Despite my old age, I am keen to learn at least to write my name and sign," 77-year-old Kunjamma said. In Malappuram 760 candidates wrote the examination, while in Kasaragod, which is bordering Karnataka, 1340 appeared and 145 of them wrote in Kannada. They had to appear for three month long classes, roughly about 100 hours, at places convenient to them.
"The literacy mission inspectors go to their homes, anganwadis or even in the beaches to take classes where they can attend without any inhibition," Prashant said. These classes are for those who could not enrol in literacy classes during 1991, especially in coastal areas. Another difficulty being faced by their students was the failing eyesight, he said.
Considering this, the fisheries department has organised eye camps and distributed free spectacles to them. Free textbooks and notebooks are also distributed to the eager learners.
In the second phase, districts of Kollam, Ernakulam and Kozhikode would be covered during June-July. In 15 panchayat wards, 'fourth equivalency model examinations' will be held on June 18 and public examination on June 25.
Those who could not study beyond the fourth standard will be given an opportunity to write the exam which will benefit illiterate persons, neo-literates, school dropouts, mentally and physically challenged persons, and fishermen. Kerala launched the continuing education endeavour on October 26, 1998 propagating the slogan "Education for all and Education forever" six years after bagging the title of total literacy.
The KSLMA is fully funded by the state government to implement literacy, continuing education and life long learning programme designed and developed by the state. Kerala is estimated to have 18 lakh illiterates and 12 lakh neo-literates.
(Except for the headline, this story has not been edited by NDTV staff and is published from a syndicated feed.)