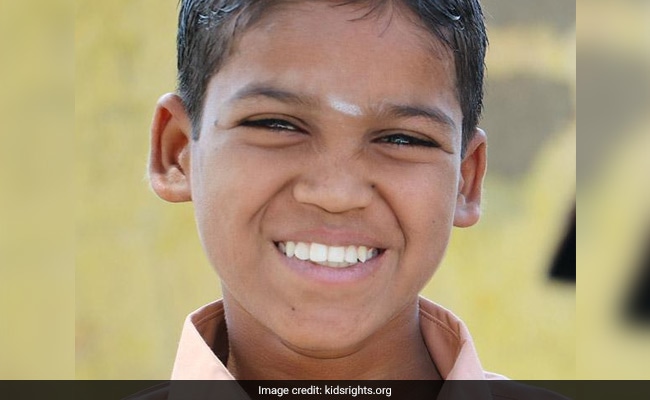 New Delhi:
The youngest Indian boy, amongst 169 children nominated for International Children's Peace Prize thinks way ahead of kids of his age. Meet Sakthi, the 12 year old nominee for the award previously won by Nobel laureate
Malala Yousafzai.
Coming from the Narikuruvar community (a nomadic group), in Tamil Nadu, Sakthi has encouraged 25 kids for education. Amidst poverty and despite being a school dropout, the yet to be teenager advocates the importance of education. Kids Rights Foundation will present the award on 4 December 2017.
'You don't need to conform to a religion or speak a particular tongue to be educated; interest and curiosity to learn is enough to acquire knowledge,' he says.
A total of 10 kids have been nominated from India.
International Children's Peace Prize 2017: Know The 10 nominees from India
.
Harsh rules and discrimination forced Sakthi to quit his schooling. In order to support his family, he took to begging and selling beads. This was when Hand in Hand NGO recognised him. The NGO primarily works on bringing back the school dropouts. He acclimatized to the new life and adapted cleanliness.
"He dropped out of school when he was in class IV. When we went to his village, we identified him as a drop-out. He joined the Residential Special Training Centre (RSTC), and Sarva Sikhya Abhiyan (SSA) mandates that children are made self-sufficient within 10 to 24 months. They have to catch up on whatever they missed and then be mainstreamed after clearing an assessment examination," a spokesperson for the NGO Hand in Hand (where Sakthi studies now) said to The Hindu.
Sakthi is the youngest of 169 children nominated for the award. Out of the total number of children 13 hail from Guatemala and majority are involved in Child Participation followed by Education and Health.