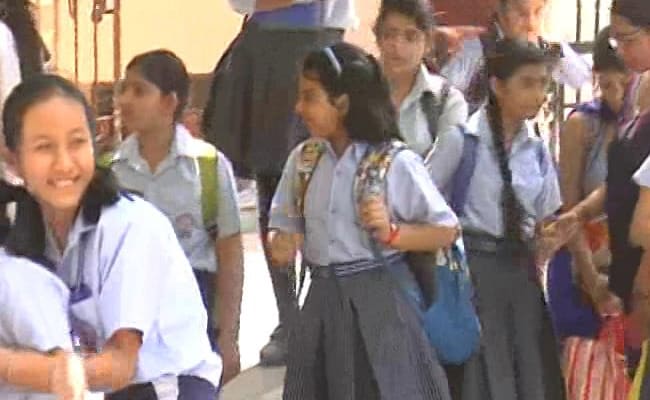 Kolkata:
The Council for the Indian School Certificate Examination (CISCE) has decided to prepare Question Papers in the core subjects for Classes 9 and 11 from the academic year 2018-19 onwards, said a statement. These question papers will be utilised by all its affiliated schools internally, in the Annual Examinations. CISCE which conducts ICSE and ISC examinations said two sets of question papers will be prepared for each of these levels, one for the hill schools to be conducted in November/December and the other for the plain schools to be conducted in February/March.
According to current practice, the respective schools are responsible for framing question papers for the annual examinations of these classes.
CISCE
said the move is to maintain a uniformity in all its affiliated schools across India and abroad regarding the syllabus to be completed at the Class 9 and Class 11 level. "This will help to streamline and strengthen our examination system further," the circular said.
It also mentioned that the move is to ensure a proportionate portion of the syllabus is duly covered in each of the two year course and that there is no over-burdening of the students at anyone particular level.
The council said due weightage will be given to all chapters/units in the bifurcated syllabus and this will discourage cramming.
The circular also said the question paper move is also to standardize the level of teaching and learning in all Council affiliated schools across India and abroad. The council expects this will ensure comprehensive learning at each level.
The nuances related to the implementation and other details are being worked upon and shall be intimated to the schools shortly.
CISCE has sent a circular recently to ICSE-affiliated schools in West Bengal, Nabarun Dey, general secretary of the Bengal Chapter of Association of Heads of ICSE Schools told PTI.
Though, Mr Dey said that details of 'the core subjects' were not mentioned in the circular.
The CISCE will probably take a call on the "core subjects" in the coming days, he said.
The Council for the Indian School Certificate Examinations conducts three examinations, namely, the Indian Certificate of Secondary Education (ICSE -Class 10); The Indian School Certificate (ISC - Class 12) and the Certificate in Vocational Education (CVE - Year 12).
(With Inputs from PTI)
Click here for more
Education News