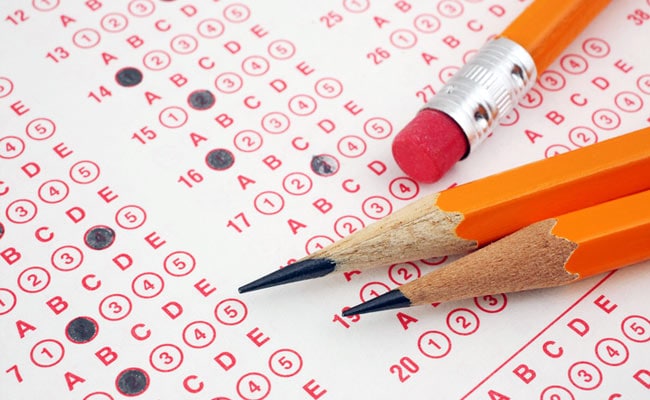 New Delhi:
Medical aspirants should gear up, as the expected dates for CBSE NEET 2018 is out. As per the recent report by the Times of India, NEET 2018 will be held on 10 May (Thursday). NEET 2017 was held on 7 May 2017 (Sunday). This year CBSE will conduct the exam on a week day. According to the report, Medical Council of India (MCI) will complete the admission process for the medical and dental courses by 18 August.
'The MCI officials said that the admission which are based on NEET results will begin in deemed universities from July 10 and the results for the NEET are likely to be announced in the first week of June,' added the daily.
Last year, NEET official notification was out towards the end of January month. The same trend can be expected this year as well as there isn't much gap in the exam date.
NEET 2017 was no less than a nightmare for students in many parts of the country. The dress code row and the anti NEET protest in Tamil Nadu were some of the cited controversies that marred the national level medical entrance examination, last time.
NEET 2017: Why Tamil Nadu Is Protesting; 10 Points
The TOI report also states that admission to deemed universities will begin from 10 July. Last time, even at the mop up round (final counselling round) close to 5500 medical and dental seats were vacant in deemed universities on 31 August. The universities were however allowed one week to fill up the seats.
NEET 2017 Final Counselling: Supreme Court Gives Deemed Universities Time Till September 7
The CBSE conducted the NEET on 7 May 2017 for admission into approximately 65,170 seats of MBBS and nearly 25,730 BDS courses. As per the information available on MCI & DCI websites, 470 medical colleges and 308 Dental colleges take part in the official admission process based on NEET results.
Out of the 10,90,085 students who appeared in NEET exam, 6,11,539 have passed the medical entrance examination which was held on May 7.
Medical aspirants should note that online registration for JIPMER MBBS 2018 will begin on 7 March; twenty days ahead than last year's registration date. JIPMER MBBS entrance exam will be held on 3 June and the first counselling will begin on 27 June. Last time, the exam was held on 4 June 2017 and the hall tickets for the same were released a week before. JIPMER Director Dr S C Parija told PTI that as many as repeat 1,89,663 candidates have applied for admission and the entrance test would be held at 339 centres across 75 cities in the country. The entrance examination was held for a total of 200 seats; 150 out of which are at JIPMER Puducherry and the rest at JIPMER Karaikal.
JIPMER MBBS 2018: Online Registration To Begin Early, Check Details
Click here for more Education News