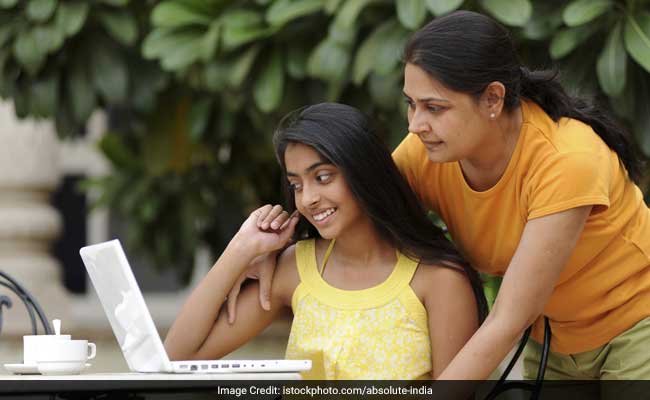 New Delhi:
The clock is ticking for CBSE board exams. The students due to appear for the board exams this year must be in the final phase of their preparation. By now, the kids have the result of their pre-board exams at hand and have a fair idea of the level of their preparation, which makes this last month before the exams more crucial. At such an important juncture, a parent's role becomes more crucial. As parent to a board aspirant there are certain things you need to keep in mind.
In this article we have listed five important points which may serve as a checklist and guide you during this stressful month and will also help you sail smoothly through the exam days.
Be Present
: This is the most simple but most important point to keep in mind. It is very important for you to be present with your child during this stressful time. It is obviously not possible for parents to be present all the time, but make sure that you take time out from your schedule every day and spend time with your child. Talk to your child about anything except board examination. Your ward is already in stress and thinking about exams day and night so it is important to take their mind off of exams every once in a while.
Help in Studies
: You might say that you do not remember what you studied in school but do not weasel yourself out from this important responsibility. There must be some topic or subject you can help your child with. You can also watch helpful tutorials and videos to understand basic concepts. If possible, try to help understand concepts related to mathematics and science through everyday examples.
Cook healthy and delicious food
: When people say food can solve any problem, they are not totally wrong. Your child can not grasp concepts on an empty stomach. At this time, it is important for them to eat healthy and delicious food to help them cope up with stress. Make sure that you serve home-cooked food.
Encourage
: Your encouragement and positive attitude will work wonders for your child. Make sure you do not demotivate your child by any means. One word can make or break them mentally.
Avoid enjoying while your kid studies
: Believe it or not but kids often find it difficult to concentrate on studies when everyone else is having a fun time and they are forced to study. While you are not supposed to completely cut yourself off from the world, you are also not supposed to let your child feel that you are not bothered about their future. So keep a low profile until the exams are over and then treat yourself and your child with some much deserved fun time.
Click here to read more
Education News