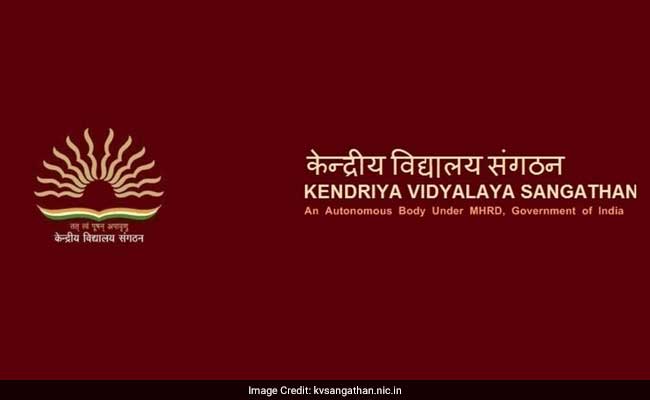 New Delhi:
Kendriya Vidyalaya Sangathan has been at the forefront of the fight against coronavirus pandemic since the beginning. The Sangathan had decided that upon a formal request from any defence authority or district administration, KV school premises will be made available for setting up isolation centres. Keeping true to the promise, until date 80 Kendriya Vidyalayas have been turned into Quarantine Centres.
The teaching and non-teaching staff of the Sangathan has also made a contribution of INR 10,40,60,536 towards the PM-CARES Fund.
KVS teachers have also risen to the occasion and have adapted to digital modes of education in order to make sure that students do not lose an academic year due to the coronavirus crisis. The Sangathan has shared action points with principals and has also developed essential protocol for online classes to be conducted by KV teachers.
KVS has also shared the schedule of recorded and live lessons of NIOS for Secondary and Senior Secondary classes which could be accessed from the SWAYAM Prabha portal. The lessons went live on April 7, 2020.
School teachers have been asked to inform students about the NIOS lessons through e-mail, call, WhatsApp or SMS to ensure maximum participation.
In order to clear doubts and answer queries, KVS has nominated some selected teachers for Live Session which will be held by NIOS on the SWAYAM Prabha portal.
These nominated teachers will prepare additional material/notes on the content broadcasted in morning session of the same day so that the doubts of the learner could be clarified during live session and if doubts are not coming in during live session then the faculty will recapitulate the content or transact the content through PPT/suitable teaching aids.
So far, 32, 247 teachers are taking classes using online resources. These classes have seen participation from approximately 7,07,312 students across the country.
Apart from conducting classes through various non-traditional modes, KVS is also taking care of the mental well-being of students during the lockdown through counselling.
KVS has engaged 331 trained Counselors on part time contract basis and 268 Kendriya Vidyalaya teachers trained in Guidance &Counselling from NCERT have also been involved. Until last Friday, 2393 students and 1648 parents have reached out to the counselors with their queries which were promptly answered.
World
Coronavirus has spread to 200 countries. The total confirmed cases worldwide are 67,69,10,798 and 68,83,050 have died; 62,55,71,389 are active cases and 4,44,56,359 have recovered as on June 4, 2023 at 9:22 am.
India
In India, there are 4,49,91,380 confirmed cases including 5,31,878 deaths. The number of active cases is 3,502 and 4,44,56,000 have recovered as on June 3, 2023 at 8:00 am.
State & District Details
State
Cases
Active
Recovered
Deaths

8169319 25

209

8020558 39

148552

Sri Potti Sriramulu Nell*

296

2340670

0

2325937

14733

4088404 18

102

4047946 20

40356 1

263191 6

76

259101 11

4014

3610514 5

49

3572385 11

38080

6906342 85

1603

6832807 150

71932

1187649 8

51

1173409 15

14189

Jayashankar Bhupalapally

9

844270 6

58

840101 12

4111

1348117 11

176 3

1338726 8

9215

1056341

6

1045549 1

10786

1291312 8

66

1280167 8

11079

1326423 4

10 4

1316679

9734

1078841 1

43

1068044 1

10754

2145304 8

181

2121421 38

23702

2040692 5

27 3

2014004 1

26661 1

746138

19

738084

8035

44826 6

16 4

44310 2

500

855220 5

41

842865 7

12314

2125134 22

504

2103079 98

21551

North And Middle Andaman

1

10766

0

10637

129

177512

26

175505 2

1981

67035

9

66730

296

36028

3

35243 2

782

11592

0

11588

4

443821

1

438486 2

5334

108275 1

29 1

107305

941

29583

2

29350

231

481989

11

477186 6

4792

322748 4

73

318436 12

4239

Shahid Bhagat Singh Nagar (Nawanshahr)

99

792357

37

772982 3

19338

452522 1

16

444739 1

7767

139973

18

137806

2149

100682

5

99492 3

1185

96944 2

10

95307 2

1627

239431 4

25

238673 12

733

11415

0

11363

52
Click here for more Education News