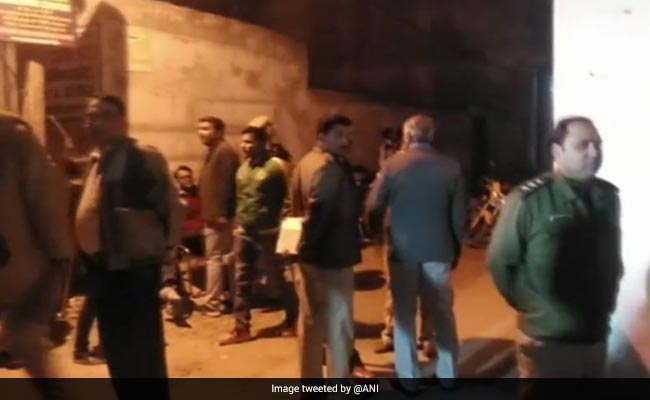 New Delhi:
After the police raided an ashram in north Delhi's Rohini and rescued as many as 40 girls, who were kept under illegal confinement, the Delhi High Court today directed the CBI to trace its founder. The chief of the Adhyatmik Vishwa Vidyalaya, Virendra Dev Dikshit, has to be present before the bench on January 4.
A self-styled godman, 70-year-old Dikshit claims to be the reincarnation of Lord Krishna, and loves to be surrounded by women, the way, according to some beliefs, Lord Krishna was accompanied by gopis.
The police had carried out a
raid at the ashram on Wednesday
following the high court's order to check if the women, a lot of them minors, were kept in illegal confinement there. The bench had likened the situation at the ashram as being "similar" to that at Gurmeet Ram Rahim's ashram in Haryana's Sirsa.
Delhi Commission for Women chief Swati Maliwal and a group of lawyers had accompanied the police team headed by Deputy Commissioner of Police (Rohini) Rajneesh Gupta.
Ms Maliwal claimed that it took them over two hours to find the girls. She also said that letters from the girls about their alleged sexual assault, and a massive stock of medicines and syringes were recovered at the ashram. The girls have been sent to a shelter home in Narela.
"We were also attacked at the ashram and held hostage for an hour," she was quoted as saying by news agency Press Trust of India.
An NGO had alleged that several minor girls and women were allegedly kept behind metal doors in a "fortress" surrounded by barbed wire. They were not allowed to meet even their parents, it added.
The high court then formed a committee, comprising lawyers and Delhi Commission for Women chief Swati Maliwal, to inspect the ashram's premises. The panel's report describes the "horrible" living conditions of the women who were housed in "animal- like conditions with no privacy even for bathing".
Questioning the ashram's claims that the women were not illegally confined, and that they "were free", the bench asked why then they were being kept behind locked doors. The ashram was also inquired about its financial details and its source of funds.
The panel, which again went to the ashram and an adjoining building, seized over 30 mobile phones and today requested the court to order sealing of a room where they found trunks and other documents containing "serious evidence".
A special investigation team (SIT) of the CBI, which is now investigating the case, will also look into the ashram's records and documents.
The Delhi government's health department will soon visit both the premises to medically examine the 168 women living there.