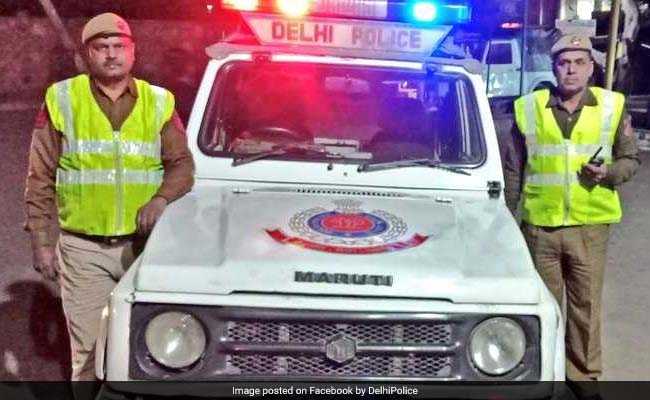 New Delhi:
Ten people, including two women, were arrested today in Uttarakhand's Banbasa along the Indo-Nepal border for allegedly robbing an ex-Army officer's house of valuables after taking his wife hostage in west Delhi's Mansarovar Garden, police said today.
The incident took place on the afternoon of June 25 when Col (retd.) Chandhoke was in his office at Nehru Place.
"I received a call from my wife at about 1:15 PM that four men, including a former maid's husband had barged in the house. They pushed my wife inside the house and gagged her mouth with duct tape and even threatened to kill her," the former army officer said.
They took the cupboard keys and robbed gold jewellery worth approximately Rs 24.5 lakhs, Rs 4-5 lakh in cash, two expensive mobile phones and two wrist watches, and fled from the spot, the police said.
Police were informed about the incident at around 4 pm by the family.
Seven police teams were formed to trace the accused. The teams collected details about accused through Facebook and scanned the CCTV footages of camera's installed in the neighbourhood.
During investigation, one of the accused was identified as Manish, a resident of Nepal and ex-employee of the victims who was currently working as a cook for the colonel's neighbour. Other gang members were also found to be of Nepalese origin, Deputy Commissioner of Police (West) Vijay Kumar said.
Google maps were also used to trace these accused. Airport authorities of the Indira Gandhi International Airport were also alerted about the possibility of accused persons taking a flight for Nepal, he added.
Police stations along the Nepal border were also alerted.
A team was sent to ISBT, Anand Vihar from where the buses for Nepal depart and the team was able to spot the accused in the CCTV cameras installed in the premises of the bus terminal when they were boarding the bus, he added.
Subsequently, they were nabbed today from Banbasa border.
For more stories about Delhi, please click here